An IT contractor employed by the State Department has been accused of engaging in espionage on behalf of Ethiopia.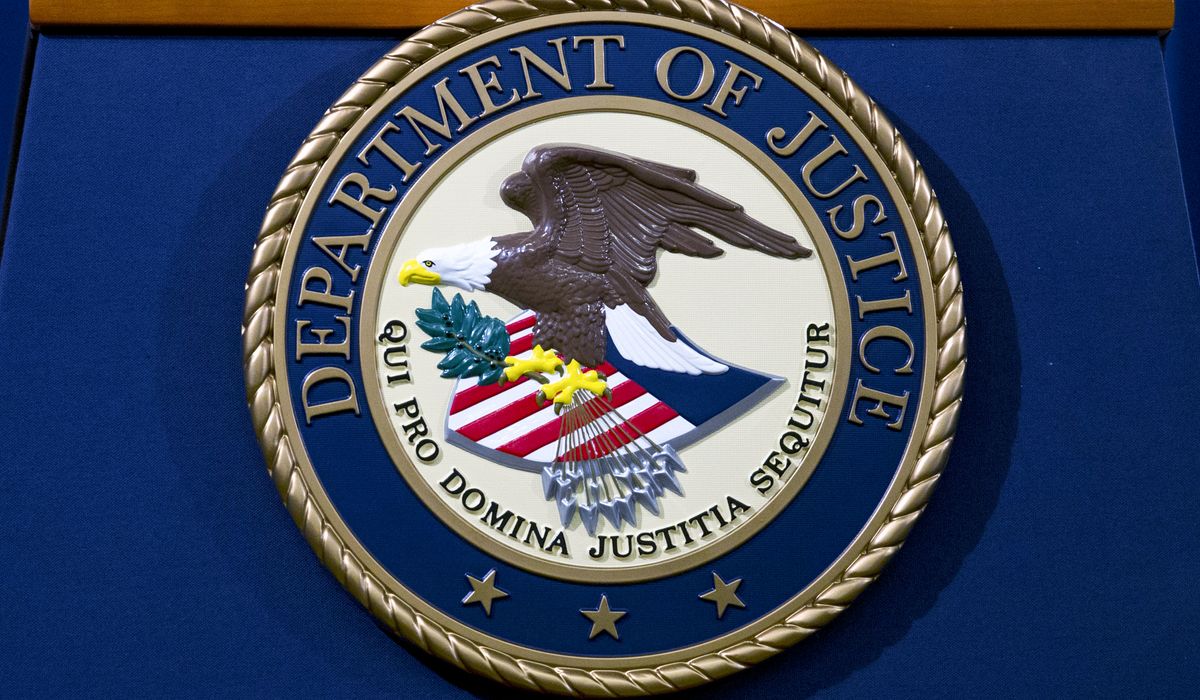 The Justice Department revealed on Thursday that an individual working as an information technology contractor for the State Department was arrested last month. This person had access to classified U.S. intelligence reports and is now facing charges of espionage for selling confidential information to Ethiopia.
Abraham Teklu Lemma, a naturalized U.S. citizen of Ethiopian descent, was arrested Aug. 24 and charged with using his access to computers at the State Department's Bureau of Intelligence and Research to download documents and copy information classed at the top-secret level and above.
According to court documents, the intelligence data was subsequently exchanged for a substantial sum of money with an agent from an undisclosed country, potentially located in Africa. The New York Times, along with other news sources referring to government insiders, alleged that Ethiopia was the nation implicated in this transaction.
---
---
Based on a legal document, the intelligence breach seems to be of significant concern.
An FBI affidavit in support of an arrest warrant stated the information believed to have been shared with a foreign power included satellite photos, intelligence reports and "SCI" information – short for sensitive compartmented information that is regarded by U.S. intelligence agencies as among the government's most sensitive secrets.
Details about the case, which remained under court seal until Thursday, were unusually sparse. The identification of the nation involved in the spy case was not disclosed.
The name of the FBI counterintelligence agent responsible for the case, which is typically revealed in court records, was also withheld in the documents that were made public.
Mr. Lemma's previous nationality also was not stated in court papers, other than to say he had previously been a foreign national in an African nation. However, the nation linked to the spy case and identified only in documents as "the Relevant Country" could be Ethiopia, based on a description of Mr. Lemma's travel there.
According to the FBI affidavit, Mr. Lemma visited the destination country in February 2022 and has familial connections to that particular nation.
Mr. Lemma has been working as an IT help desk contractor since 2019. Prior to his current assignment at the State Department's INR bureau, he served at an undisclosed federal agency from November 2020 to December 2021.
Mr. Lemma managed to acquire confidential information from computer networks of various intelligence agencies, including an INR office.
Since May 2022, he has been employed in the Justice Department and had authorized access to confidential information stored in the department's systems.
According to the affidavit, Lemma has held a high-level security clearance classified as top secret since at least 2020. In addition, Lemma acquired SCI access in July 2021.
According to the affidavit, Mr. Lemma engaged in activities to acquire confidential documents by copying specific sections of secret files. He removed any classification markings present on the documents. Additionally, he stored information on CDs and DVDs, which were then transmitted to a foreign agent using an encrypted messaging application.
The FBI was able to identify the foreign official who received the information through a visa application, although their name was not mentioned in the affidavit.
The document stated that Lemma communicated with a foreign official using an encrypted messaging application. Their conversation included talking about the military actions of a rebel group that was fighting against the government of the country in question.
The foreign official expressed appreciation for Mr. Lemma's ability to locate the rebel group's forward deployed command centers and logistic centers.
In April, the Ethiopian government engaged in discussions with rebels hailing from the Oromiya region, who have been in conflict with the government for many years. These rebels, referred to as the Oromo Liberation Army, are a faction that has broken away from the Oromo Liberation Front, a previously prohibited opposition party.
According to the affidavit, bank records indicated that Mr. Lemma made deposits totaling more than $55,000, which were suspected to be payments for the foreign government.
Matthew Miller, the spokesperson for the State Department, mentioned that the department collaborated with investigators regarding the case.
"In the future, the department will carry out the suggestions from the Internal Security Review to improve the way we grant access to TS/SCI information, enhance ongoing security monitoring, and safeguard sensitive data to reduce the likelihood of similar incidents occurring again," stated Mr. Miller.
If found guilty, Mr. Lemma could be sentenced to either death or life imprisonment. The charge of retaining classified documents is punishable by a maximum prison term of 10 years.
A lawyer for Mr. Lemma could not be identified.
On the LinkedIn job networking site, Mr. Lemma identified himself as a systems analyst for the State Department. Previous employment included work with the State Department's Diplomatic Security Service.