Bartolo Colon recently marked his 21-year career by announcing his retirement, five years after his last pitch.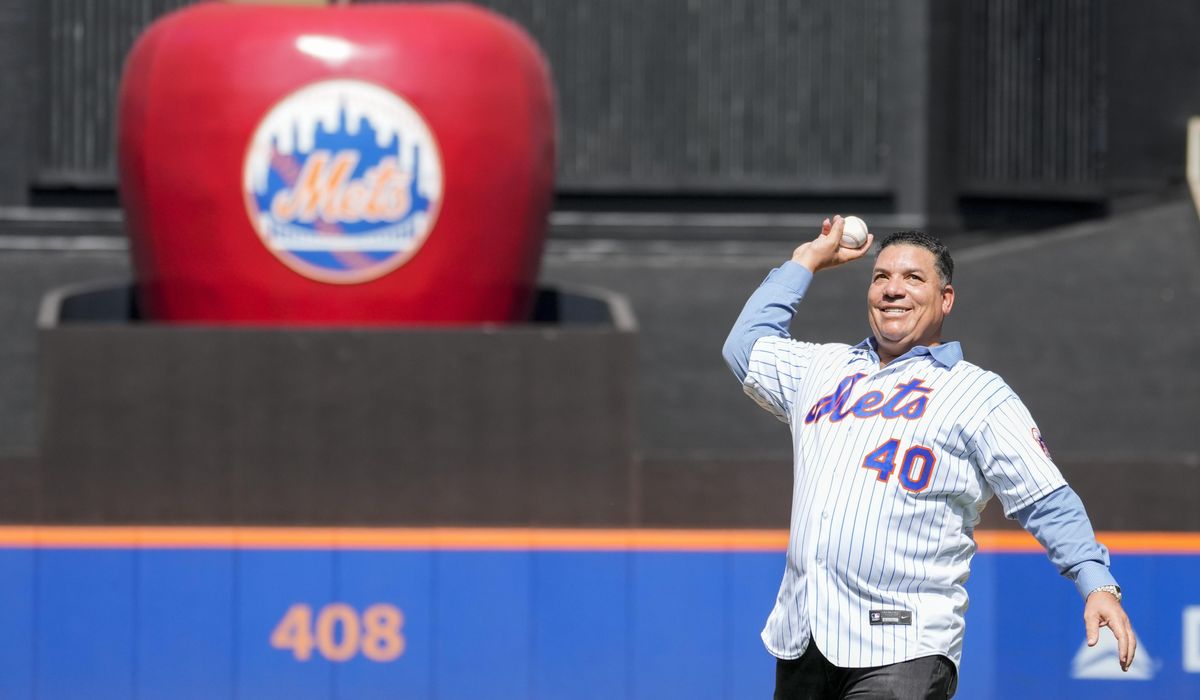 Bartolo Colón desired to bid farewell to the MLB alongside the New York Mets, and naturally, his home run would be commemorated.
Colon, who turned 50 four months ago and hasn't played in the major leagues for five years, was recognized by the Mets on Sunday as he declared his retirement after a successful career spanning 21 seasons.
"I used to live in Cleveland as my first home," Colón expressed through a translator in a pregame press conference, "However, I am currently with the Mets and I feel incredibly at ease here."
---
---
Colón went 247-188 with a 4.12 ERA and 2,535 strikeouts in 3,461 2/3 innings. A four-time All-Star, he started his big league career with Cleveland in 1997 and won the 2005 AL Cy Young Award with the Los Angeles Angels.
He pitched for 11 big league teams but is repeatedly reminded of his batting feat. On May 7, 2006, Colón homered off the San Diego Padres' James Shields, becoming at 42 years, 349 days the oldest player to his hit first major league homer.
Colón expressed that while running the bases, his main focus was on how the bases seemed to be moving farther and farther away.
Colón ended the season with a batting average of .084 and 11 runs batted in, after making 299 at-bats.
Former Mets manager Terry Collins described it as an astonishing display of strength.
Colón, who lives in New Jersey, threw out a ceremonial first pitch this May 7 and another on Sunday to former teammate Brandon Nimmo as Justin Timberlake's "SexyBack" played on the audio system.
Colón pitched for the Mets from 2014-16, earning his final All-Star selection. Collins, who managed Colón in New York, presented the pitcher with his framed No. 40 jersey following a news conference attended by more than 20 of Colón's family members and friends.
Among the clips shown on the scoreboard prior to Colón's first pitch was his behind-the-back flip to throw out Miami's Justin Bour in 2015 as well as an over-the-shoulder catch he made on a bunt pop-up by Philadelphia's Freddy Galvis the following season.
Collins stated that this individual's athletic abilities were underrated, as he excelled in holding runners and had exceptional fielding skills.
Copyright © 2023 The Washington Times, LLC.