Biden accidentally trips over flag, seems to annoy Brazilian leader by ignoring handshake.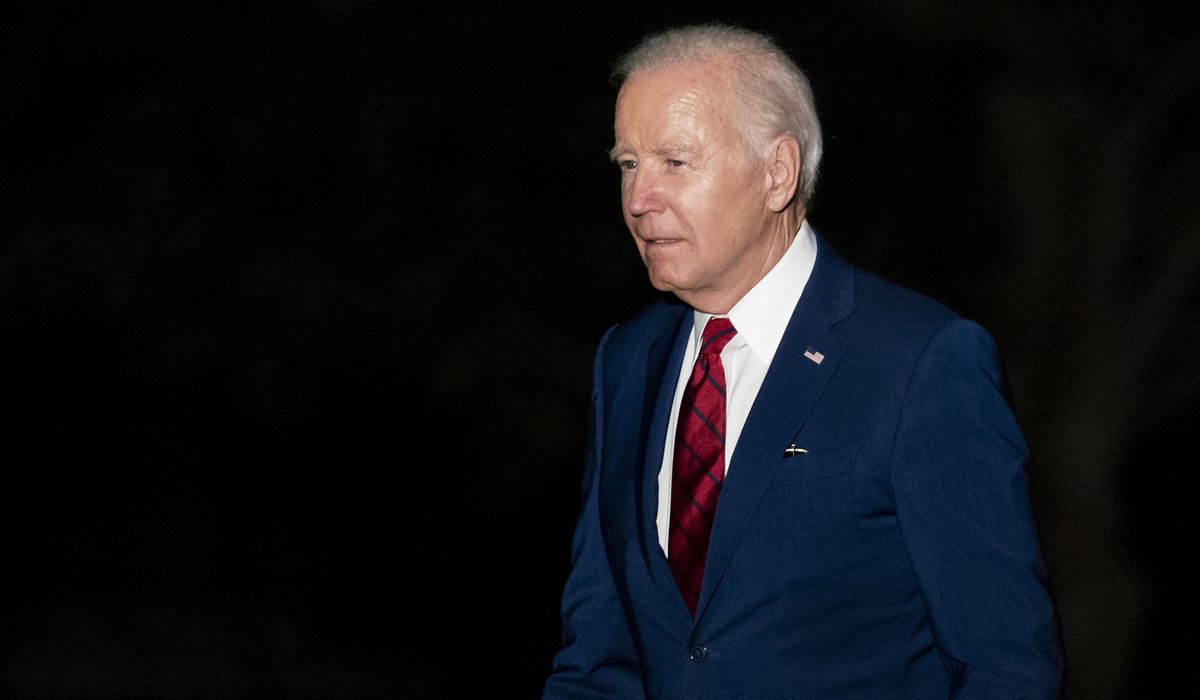 President Biden caused visible frustration for the Brazilian president when he departed from the stage at the United Nations without shaking hands. This incident was followed by a speech full of gaffes, starting with President Biden almost knocking over the Brazilian flag.
Mr. Biden walked into the 7-foot-tall Brazilian flag as he took the stage Thursday, nearly knocking it over. He then took a minute to steady the flag, which began to wobble.
Following the collaboration announcement between Brazil and the U.S. regarding workers' rights, Brazilian President Luiz Inacio Lula da Silva joined Mr. Biden on stage. However, Mr. Biden encountered some difficulty with his headset, which he was utilizing to listen to a translated speech.
---
---
"President Biden, are you able to hear my voice? This marks a significant moment for both Brazil and the United States," expressed Mr. Lula.
Mr. Lula inquired once more, "President Biden, are you able to hear my voice?"
Mr. Biden, the oldest president in U.S. history, nodded that he could hear Mr. Lula, but continued to fumble with the headset throughout Mr. Lula's speech. At one point, Mr. Biden dropped the headset and appeared visibly frustrated.
---
SEE ALSO: White House refuses to answer questions about Biden's false claims
---
After concluding his speech, Mr. Biden greeted Gilbert Huongbo, the Director-General of the International Labor Organization. However, when Mr. Lula reached out his hand for a handshake, Mr. Biden unintentionally moved away.
Instead, Mr. Biden offered a lackluster salute to someone in the audience and slowly made his way off the stage.
Mr. Lula seemed visibly irritated and gestured by swiping his arm. They awkwardly left the stage from different sides.
It is the latest awkward public appearance from Mr. Biden, whose age is continuing to worry voters who say it is among their top concerns.
According to a survey conducted by the Associated Press and NORC, 77% of Americans, including 69% of Democrats, believe that Mr. Biden is too old to serve another term. When participants were asked to describe Mr. Biden, 15% used words such as "slow" or "confused."