Biden announces that five American prisoners are currently en route back to the United States from Iran.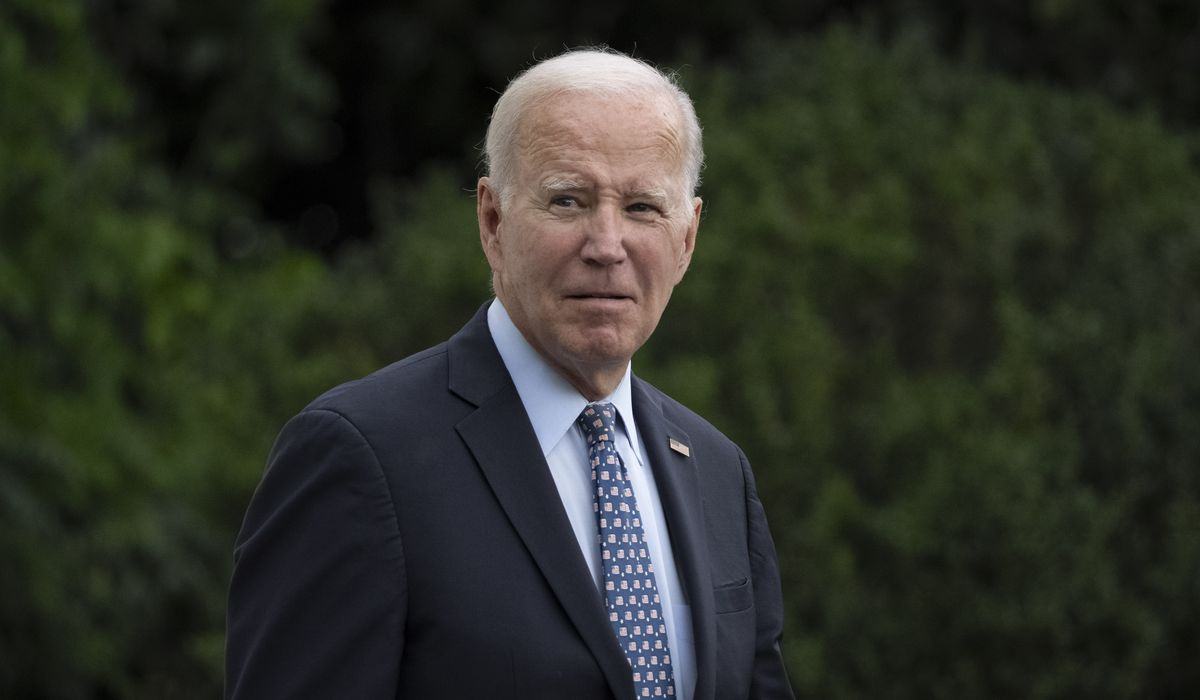 On Monday, President Biden celebrated the release of five American detainees by Tehran. This exchange involved the release of Iranian prisoners and the transfer of billions of dollars held in South Korea.
Simultaneously, he cautioned the American citizens against visiting Iran and expressed his intention to request a comprehensive explanation regarding the whereabouts of Bob Levinson, an American who was last observed in Iran.
Mr. Biden announced that Siamak Namazi, Morad Tahbaz, Emad Sharghi, and two undisclosed individuals will be reunited with their families soon, following years of distress, doubt, and hardship.
---
---
The president expressed gratitude towards the foreign allies who assisted in the exchange. This includes Qatar, where the prisoners made a stop on their journey to the U.S., and South Korea, which released $6 billion of Iranian funds without concern for potential U.S. sanctions.
Several ex-inmates had been detained for an extended period of time based on allegations, such as espionage, which American authorities deemed unfounded.
Mr. Biden received strong criticism from the GOP for the agreement, with Republicans comparing it to a ransom payment to Tehran and suggesting that it encourages Iran to further engage in hostage-taking.
The White House stated that it had to make difficult decisions in order to repatriate American citizens. It cautioned individuals to avoid falling under the influence of the Islamic Republic in the times ahead.
Mr. Biden stated that as we receive our fellow citizens back home, he wants to emphasize the significant dangers associated with traveling to Iran. He advises all Americans holding American passports to refrain from visiting the country.
The president additionally mentioned that he would request specific information regarding Levinson's situation. Levinson, a former FBI agent, went missing in Iran's Kish Island and his disappearance remains shrouded in mystery. It is widely believed that he has passed away following an extended period of captivity.
"I am announcing today that we are imposing sanctions on former President Mahmoud Ahmadinejad and the Iranian Ministry of Intelligence based on the Levinson Act due to their participation in unjust detentions. Additionally, we will persist in applying penalties to Iran for their provocative behavior in the region," stated Mr. Biden.
After previously negotiating agreements with Russia for detainees, such as WNBA star and Olympic gold medalist Brittney Griner, he stood up for the prisoner deal.
Mr. Biden said his administration has brought home citizens from Afghanistan, Burma, Haiti, Russia, Rwanda, Venezuela, West Africa and other nations.
"However, there are still numerous individuals who are being unlawfully detained in countries such as Russia, Venezuela, Syria, and other parts of the world," he stated. "We are committed to unwaveringly support these individuals and their families, and we will persistently strive until we successfully repatriate every American held captive or unjustly imprisoned."