Biden marks anniversary of George Floyd's death with call to overhaul policing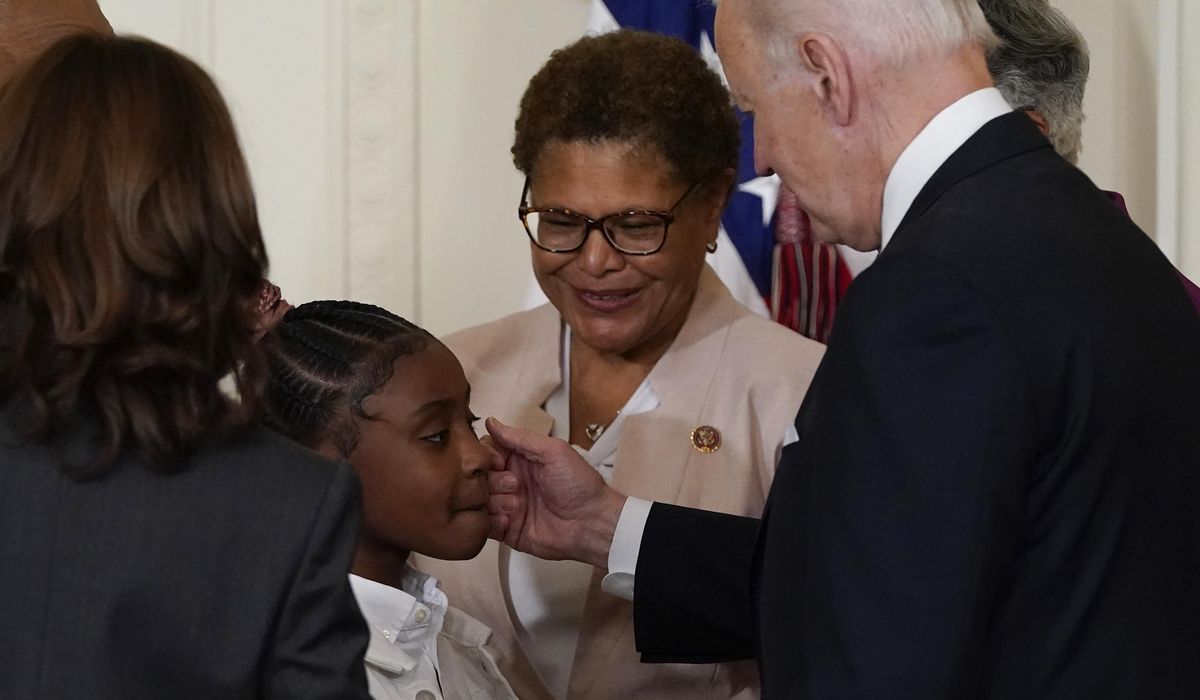 President Biden on Thursday marked the third anniversary of George Floyd's murder by urging Congress to pass legislation that would overhaul policing.
Mr. Biden renewed a call for lawmakers to change policing at the federal level, saying it is the only way to achieve "lasting change at the state and local levels."
"I urge Congress to enact meaningful police reform and send it to my desk. I will sign it," the president said in a statement. "I will continue to do everything in my power to fight for police accountability in Congress, and I remain willing to work with Republicans and Democrats alike on genuine solutions."
Floyd was murdered May 25, 2020, by former Minneapolis police officer Derek Chauvin, who kneeled on his neck for more than 9 minutes despite Floyd saying he couldn't breathe. Video of the encounter between Floyd, who was Black, and Chauvin, who is White, sparked outrage across the country, protests against police brutality and calls to increase policing accountability.
The House in 2021 passed the George Floyd Justice in Policing Act, which would ban chokeholds, no-knock warrants and create a police misconduct database. The measure died in the Senate.
Mr. Biden said Thursday that the country must "recommit to the work we must continue to do every day to change hearts and minds as well as laws and policies."
Last year, on the second anniversary of Floyd's murder, Mr. Biden signed an executive order that increased accountability in federal law enforcement. The order bans the use of chokeholds, restricts no-knock warrants, requires the tracking of use-of-force data, and mandates anti-bias training and body cameras.
Chauvin and three other former Minneapolis police officers — Tou Thao, J. Alexander Kueng and Thomas Lane — have been convicted of state and federal charges for their roles in Floyd's death. All four have received their federal sentences and are currently in prison, while Thao awaits his state sentencing.
Chauvin has appealed his state conviction to the Minnesota Supreme Court.
The Minneapolis City Council earlier this year approved a settlement agreement with the Minnesota Department of Human Rights that will change the city's policing practices.