Canada has expelled an Indian diplomat while conducting an investigation into a potential connection between India and the assassination of a Sikh activist.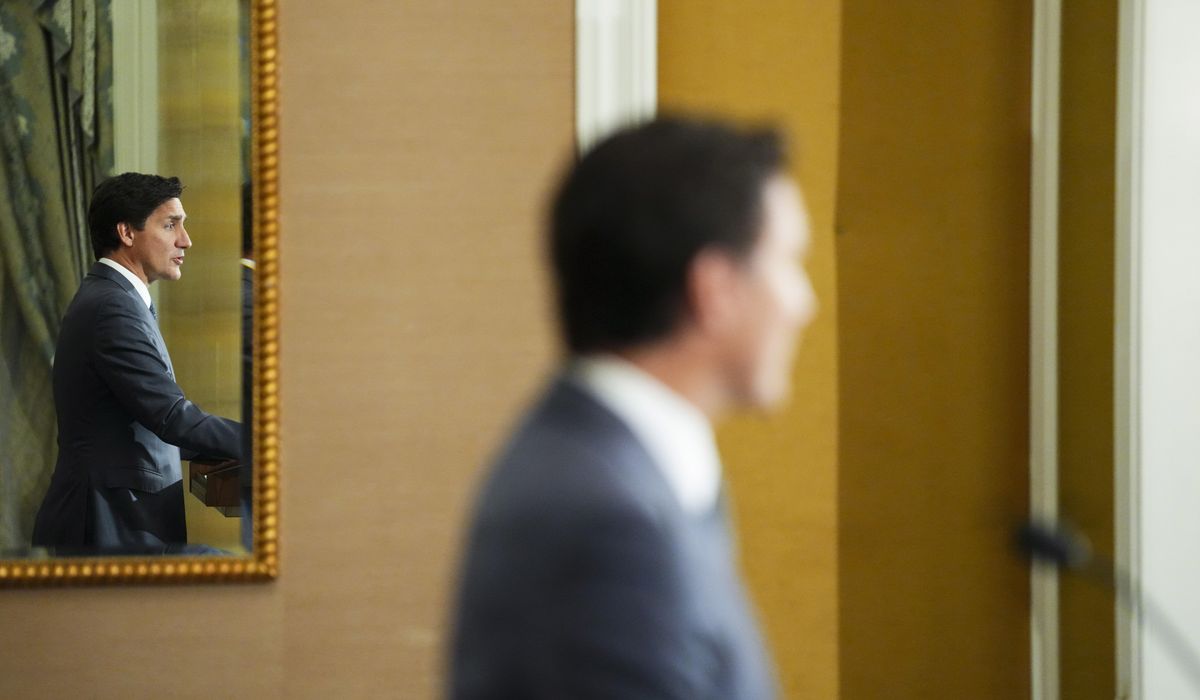 Canada has expelled a high-ranking Indian diplomat on Monday due to ongoing investigations into allegations of potential connections between the Indian government and the assassination of a Sikh activist in Canada. Prime Minister Justin Trudeau referred to these allegations as credible.
Trudeau said in Parliament that Canadian intelligence agencies have been looking into the allegations after Sikh leader Hardeep Singh Nijjar, a strong supporter of an independent Sikh homeland known as Khalistan, was gunned down on June 18 outside a Sikh cultural center in Surrey, British Columbia.
Trudeau told Parliament that he brought up the slaying with Indian Prime Minister Narendra Modi at the G-20 last week, that he told Modi that any Indian government involvement would be unacceptable and that he asked for cooperation in the investigation.
---
---
The Canadian Foreign Minister, Mélanie Joly, announced that the expulsion of the head of Indian intelligence in Canada has taken place. Joly expressed concerns about this potential violation of sovereignty and the fundamental principles governing international relations between countries. Consequently, a high-ranking Indian diplomat has been expelled.
The Associated Press attempted to contact the Indian Embassy in Ottawa for comment but did not receive an immediate response to their phone calls.
Trudeau stated that Canadian security agencies have been actively investigating credible claims of a possible connection between individuals from the government of India and the murder of Hardeep Singh Nijjar, a Canadian citizen, in recent weeks.
Trudeau expressed that Canada has conveyed its profound concerns to the Indian government.
Trudeau stated that during the G-20 summit, he personally and directly conveyed a clear message to Prime Minister Modi. He emphasized that any foreign government's participation in the murder of a Canadian citizen within Canada is a violation of our sovereignty and is deemed unacceptable.
Trudeau mentioned that his government has been closely collaborating and aligning with Canada's allies regarding the matter.
He expressed a strong urge for the government of India to collaborate with Canada in order to thoroughly investigate this issue.
Trudeau acknowledged that certain individuals within the Indo-Canadian community may be experiencing anger or fear, and he urged everyone to remain calm.
Canada's Minister of Public Safety, Dominic LeBlanc, stated that the national security advisor and the director of Canada's intelligence agency have journeyed to India in order to engage with their counterparts and address the allegations against Indian intelligence agencies.
He referred to it as a homicide investigation currently being conducted by the Royal Canadian Mounted Police.
Joly mentioned that Trudeau also discussed the issue with President Joe Biden of the United States.
If the allegations are indeed accurate, according to Pierre Poilievre, the leader of the Opposition Conservatives, they would be considered a severe violation of our sovereignty.
The Indian government has prohibited the Khalistan movement due to concerns over national security, along with its associated organizations. However, this movement continues to receive support in northern India and also among the Sikh community residing in countries such as Canada and the United Kingdom, where a significant Sikh diaspora exists.
Copyright © 2023 The Washington Times, LLC.