Defense Secretary Austin reassures that the supplies allocated for Ukraine are not being squandered, despite the recent changes in the Kyiv Cabinet.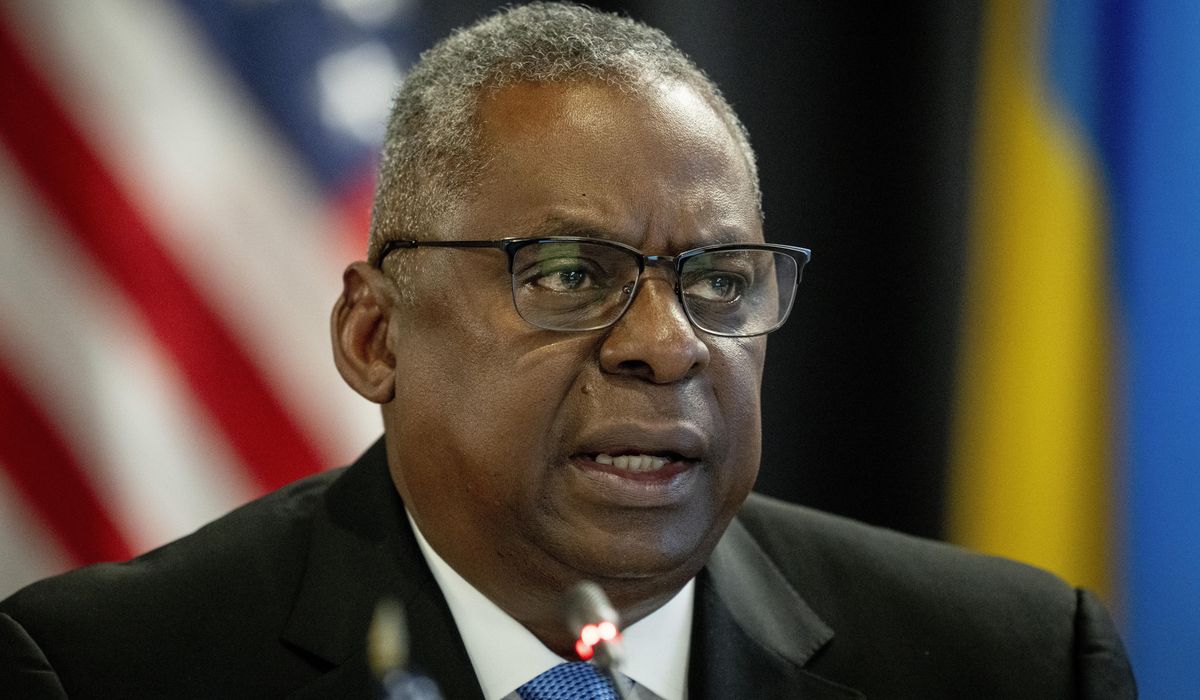 On Tuesday, Defense Secretary Lloyd Austin asserted that the nearly $45 billion of U.S. security aid provided to Ukraine has been properly documented. This statement comes after Kyiv's decision to remove all six of its deputy defense ministers as a part of an effort to combat corruption.
"I cannot reword"
Monday's shakeup of Ukrainian President Volodomyr Zelenskyy's Cabinet came ahead of his visit this week to Washington, where he hopes to reassure lawmakers on Capitol Hill that his government isn't wasting the billions of dollars in assistance provided by U.S. taxpayers.
---
---
Mr. Austin saluted Ukraine's now-former Defense Minister Oleksii Reznikov, whom Mr. Zelenskyy had sacked earlier this month as part of the ongoing purge that saw Monday's firing of his immediate subordinates.
"I would like to express my gratitude to Oleksii Reznikov for his diligent efforts and commitment, and for his contributions towards a Ukraine that is free and safe," stated the U.S. defense secretary, prior to welcoming Rustem Umerov, the newly appointed representative of the Crimean Tatar community.
"I am delighted to have you as part of our team. Our recent conversation was truly enjoyable," expressed Mr. Austin. "I am excited about collaborating with you and your team, and I am confident that everyone else here shares the same sentiment."
Mr. Austin made an announcement regarding the imminent arrival of M1 Abrams tanks that were promised to Ukraine. He also confirmed reports stating that the United States would participate in facilitating F-16 pilot training.
He also criticized Russia for attacking Ukraine's civilian infrastructure, including ports and grain supplies. The attacks by Moscow have resulted in the destruction of approximately 280,000 tons of grain, which could have fed 10.5 million people for a year, according to his statement.
Mr. Austin expressed concerns about Russia's ongoing attacks that pose a threat to global food security and have the potential to cause unnecessary humanitarian crises worldwide.
Members of the Ukraine Defense Contract Group have been ramping up donations of vital air defense weapons like the Patriot missile, IRIS-T, HAWK and NASAMS.
"I cannot reword."