Evan Gershkovich, a reporter for the Wall Street Journal, who was imprisoned, attends a court hearing in Moscow to challenge his detention.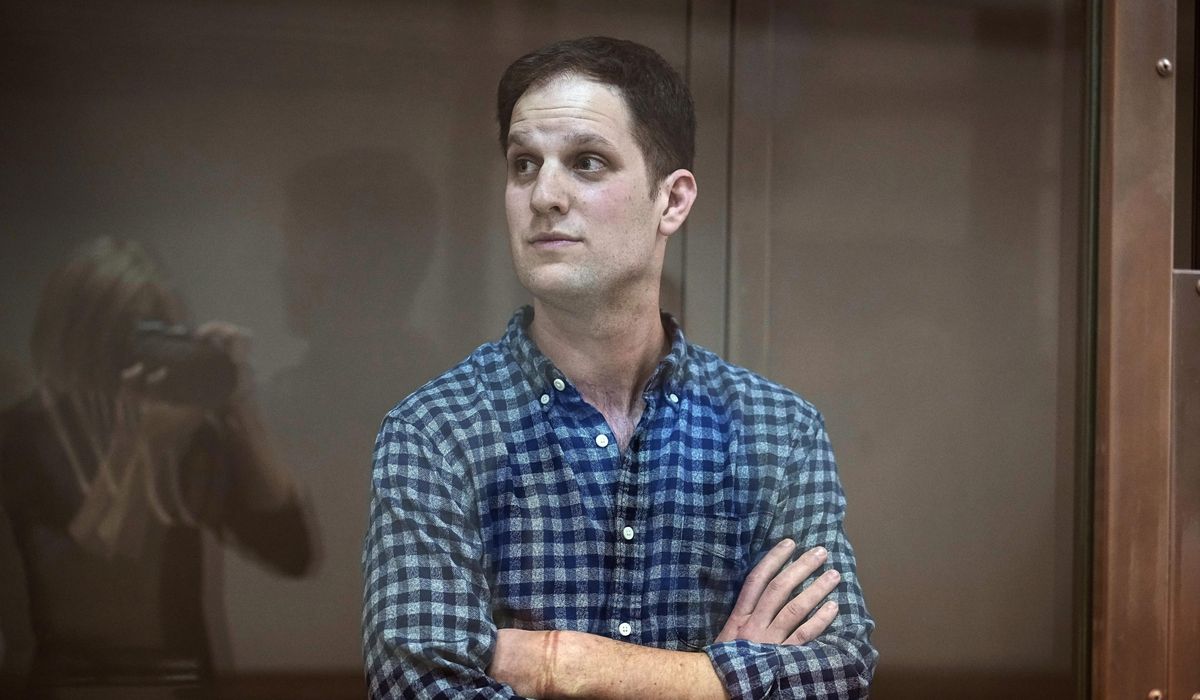 Evan Gershkovich, a journalist from the Wall Street Journal, who was held on charges of espionage, made an appearance in a Moscow court on Tuesday in order to contest his arrest.
The 31-year-old United States citizen was arrested in the city of Yekaterinburg while on a reporting trip to Russia in late March. He and his employer deny the allegations, and the U.S. government declared him to be wrongfully detained. Russian authorities have not provided any evidence to support the espionage charges.
Gershkovich is the first American reporter to face espionage charges in Russia since September 1986, when Nicholas Daniloff, a Moscow correspondent for U.S. News and World Report, was arrested by the KGB.
---
---
Copyright © 2023 The Washington Times, LLC.