Germany has prohibited a neo-Nazi organization that has connections to the United States and has carried out searches in ten states within Germany.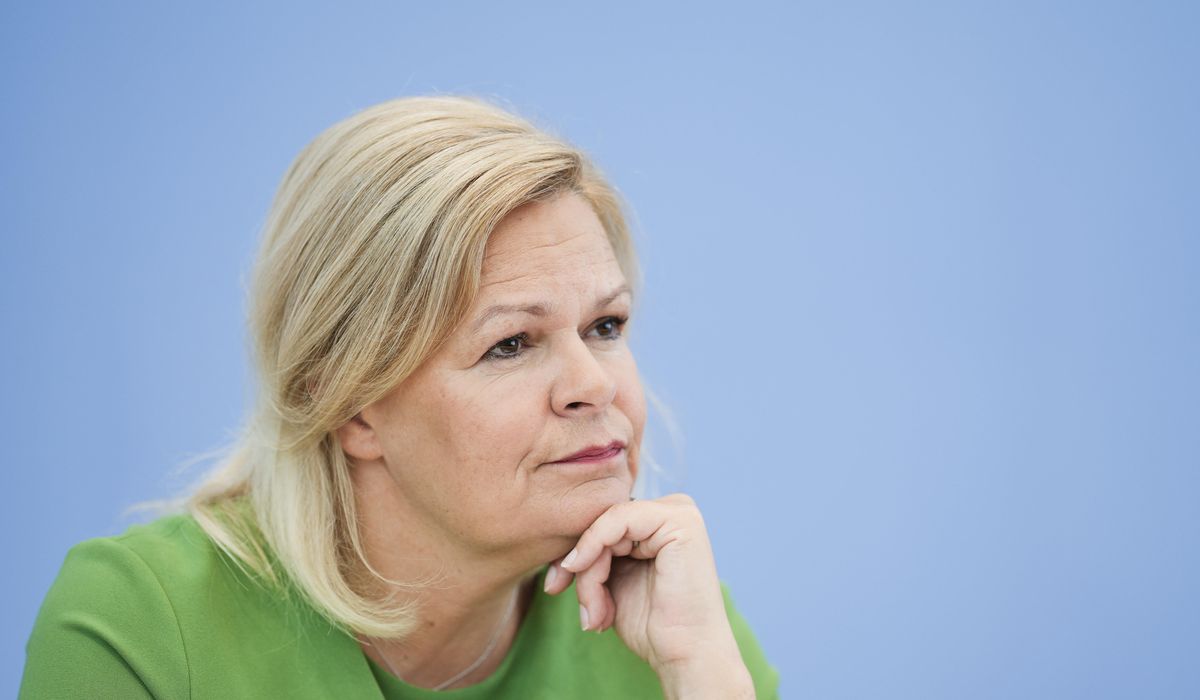 The German government took action on Tuesday to prohibit the neo-Nazi organization Hammerskins Germany and conducted searches at the residences of many of its members. This group, which originated from a right-wing extremist group in the United States, holds significant influence throughout Europe.
According to the interior ministry, the Hammerskins Germany is a branch of the Hammerskins Nation that originated in the United States in 1988.
It plays a prominent role in the right-wing extremist scene in Europe. Worldwide, members of this association refer to themselves as "brothers" practicing their subcultural way of life. The group also sees itself as the elite of the right-wing extremist skinhead scene, according to the ministry.
---
---
Interior Minister Nancy Faeser stated that the prohibition of the Hammerskins Germany is a significant setback for organized right-wing extremism. She further mentioned that the ban encompasses the association's regional branches and its sub-group, Crew 38.
"We are effectively stopping the cruel actions of a neo-Nazi organization that operates globally in Germany," she stated. "This action strongly opposes racism and antisemitism."
In Germany, there are approximately 130 members in the group. In the early morning, police officers conducted raids in 10 states and searched the homes of 28 group members with the assistance of around 700 officers. It is currently unknown if any members were arrested during the operation.
"The minister stated that, based on our current discoveries, substantial quantities of devotional items associated with right-wing extremists have been confiscated, along with cash."
Faeser mentioned that prior to the prohibition, there was extensive collaboration between the German federal and state governments for over a year. She also emphasized the close cooperation with American counterparts.
The central principle of the group's belief system revolves around promoting a racial doctrine rooted in Nazi ideology. The objective of Hammerskins Germany association is to strengthen their right-wing extremist perspective, primarily by organizing concerts aimed at influencing non-members and pushing them towards radicalization, as stated by the ministry.
"The group's international network is characterized by its adherence to right-wing extremist beliefs, which is evident in their dissemination of recordings featuring right-wing extremist and antisemitic music, the organization of right-wing extremist concerts, and the sale of merchandise promoting right-wing extremist ideologies," stated the report.
The German interior ministry has banned the Hammerskins Germany, marking the 20th ban of a right-wing extremist association.
Faeser, speaking to reporters in Berlin, stated that right-wing extremism continues to pose the most significant threat to Germany's democratic order.
Copyright © 2023 The Washington Times, LLC.