House rejects Biden's student debt relief but fails to override veto on Chinese solar tariffs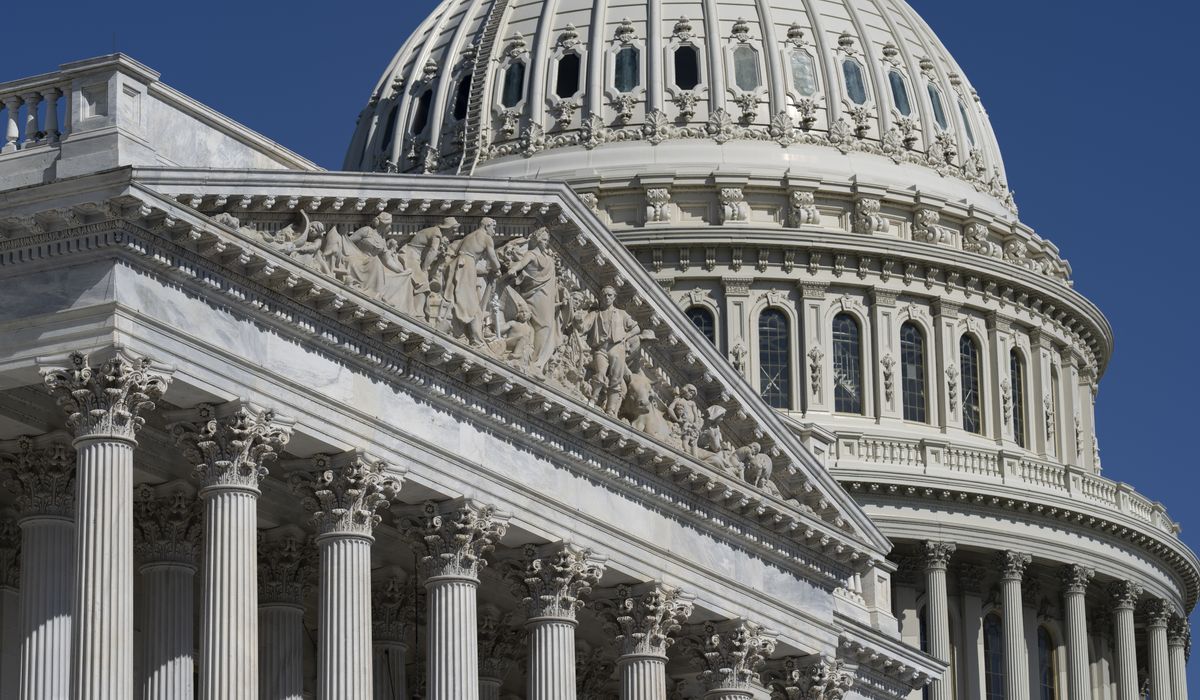 The House on Wednesday passed Republican legislation rejecting President Biden's student debt forgiveness, while failing to override his veto of a bipartisan effort to reimpose tariffs on Chinese solar companies.
The votes marked the latest in a series of efforts, led mostly by Republicans, to roll back Mr. Biden's regulatory agenda through privileged bills under the Congressional Review Act.
The chamber voted 218-203 to scuttle Mr. Biden's loan forgiveness plan which is estimated to cost more than $300 billion and to end the federal government's pause on loan payments, legislation that Republicans said is aimed at fairness.
Rep. Bob Good, Virginia Republican who authored the legislation, called the debt-relief scheme "reckless, unfair, unlawful, unconstitutional."
"Student loan cancellation doesn't make the debt actually go away," Mr. Good said on the House floor. "It simply shifts the costs from the student loan borrower and transfers it to hardworking American taxpayers."
Two Democrats defected to vote with Republicans. Mr. Biden's loan forgiveness faces legal challenges, with the Supreme Court set to rule on the constitutionality of the relief in the coming months.
The measure must now be considered in the Democrat-led Senate, where under the Congressional Review Act it usurps the chamber's normal 60-vote filibuster and will only require a simple majority. If passed, Mr. Biden has vowed to veto it.
The administration says the vast majority — nearly 90% — of forgiveness would go to those making less than $75,000 and that the Education Department has the constitutional authority.
"This resolution is an unprecedented attempt to undercut our historic economic recovery and would deprive more than 40 million hard-working Americans of much-needed student debt relief," the White House Office of Management and Budget said in its veto threat. "The Department of Education's action is based on decades-old authority granted by Congress."
In a separate vote, the House failed to muster the two-thirds majority needed to override Mr. Biden's veto of a bipartisan measure that would have slapped Chinese solar panel manufacturers with tariffs that are frozen by the administration.
The vote was 214-205, with eight Democrats and eight Republicans crossing party lines.
The Commerce Department found last year that Chinese companies were funneling panels through Southeast Asian countries to skirt U.S. trade laws. Still, Mr. Biden waived tariffs on the foreign actors until summer 2024 in a move that sided with clean energy advocates out of fear domestic solar projects would lose access to a cheap foreign supply source of panels.
The goal, administration officials say, is to allow domestic solar panel producers the opportunity to play catch-up and benefit from clean energy tax credits passed by Congress last year.
Rep. Dan Kildee of Michigan, the lead Democratic author of the legislation, said a tariff pause is akin to "rewarding the worst behavior."
"When companies explicitly endeavor to evade, to circumvent our trade laws, there's no choice. We have to hold them accountable. And that's why Congress, with strong bipartisan votes in both the House and the Senate, acted on our legislation," Mr. Kildee said on the floor. "The Biden administration's own Commerce Department investigation found that companies are evading U.S. tariffs on solar imports by circumventing those provisions. Yet, the administration suspended enforcement on this matter. That's not acceptable to the specific workers that I represent."