House votes to put fentanyl and its drug cousins on restrictive Schedule I list; bill awaits Senate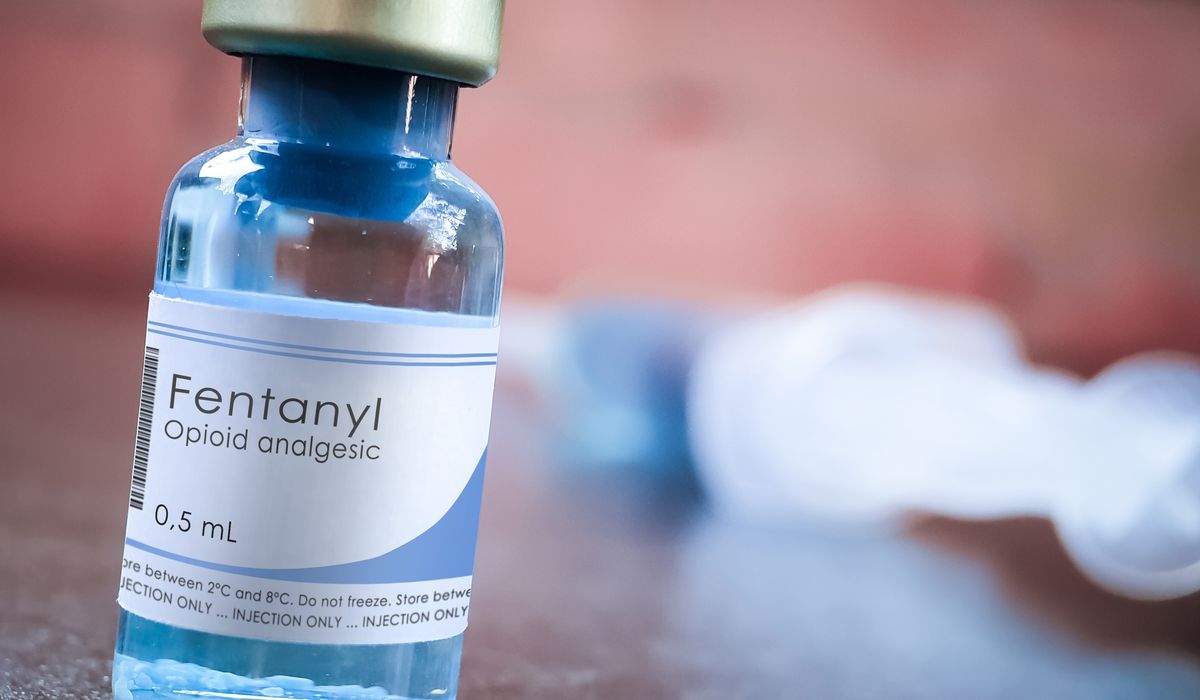 The House passed a bill Wednesday that permanently places every form of illicit fentanyl on the most restrictive list of drugs so traffickers cannot duck prosecution by tweaking compounds in the illicit drug supply.
Lawmakers voted 289-133 to approve the HALT Fentanyl Act, which keeps fentanyl-related substances on the Schedule I list of drugs when temporary scheduling authority expires at the end of 2024.
Dozens of House Democrats rallied behind the bill despite party leaders' concerns it could lead to greater incarceration of drug offenders, suggesting the effort has some bipartisan momentum as it heads to the Senate.
Pharmaceutical fentanyl has a legitimate use as a pain treatment for cancer sufferers and other patients. It will remain a Schedule II drug under the House bill.
Yet Mexican cartels are flooding the U.S. with an illicit form of fentanyl that is often made using precursor chemicals from China.
Experts say permanent scheduling would result in more efficient prosecutions and stiffer penalties under guidelines from the U.S. Sentencing Commission while sending a signal to China and Mexico that the U.S. is serious about tackling the fentanyl problem as it pressures those nations to do more.
Illicit fentanyl is made in clandestine labs and features several chemical cousins. It's tough for U.S. laws to keep up with every form, so the HALT Fentanyl Act seeks to cover all of the illicit supply and make it easier for prosecutors to win cases.
"We must make sure that law enforcement has the permanent tools they need to seize these extremely lethal poisons," House Energy and Commerce Committee Chairwoman Cathy McMorris Rodgers, Washington Republican, said. "Without those tools, drug traffickers — being sourced from China — will be emboldened to push deadlier and deadlier drugs across the border. We can't let that happen."
The White House this week said it would like to see improvements to the bill but did not issue a veto threat.
President Biden issued a plan in 2021 that said efforts to permanently schedule fentanyl-related substances should exempt quantity-based offenses from mandatory minimum criminal penalties so judges have flexibility and addicted users don't end up in prison.
Senior Democrats opposed the GOP bill because it did not address this issue. They also said the bill should have provided new resources for treatment and drug detection instead of converting temporary scheduling to a permanent situation.
"The substance use and overdose crises impact all our communities, and the American people deserve bipartisan solutions that address both public safety and public health," Rep. Frank Pallone, New Jersey Democrat, said. "This bill fails on both fronts and simply continues the status quo, allowing opioid use disorder and the overdose crisis to continue to devastate American families across the nation."
Republican sponsors of the bill said the fight over mandatory minimum penalties could wait for another day and it was important to settle the scheduling issue now instead of relying on recurring, stopgap measures.
Over 70 Democrats voted in support of the bill while more than 130 voted no.
Fentanyl is the No. 1 killer in a broader U.S. overdose crisis that killed 109,680 people in 2022, according to provisional data released Thursday. Roughly 70,000 of the 107,000 overdose deaths in the U.S. were linked at least in part to fentanyl in 2021, the most recent year for which complete data is available.
Public health officials are particularly worried about the flood of counterfeit pills that look like Adderall or other prescription drugs but are laced with fentanyl. Unsuspecting users who find the bills online may overdose because they don't know what they are ingesting.