Indian legislators participate in their final session prior to relocating to a new Parliament building.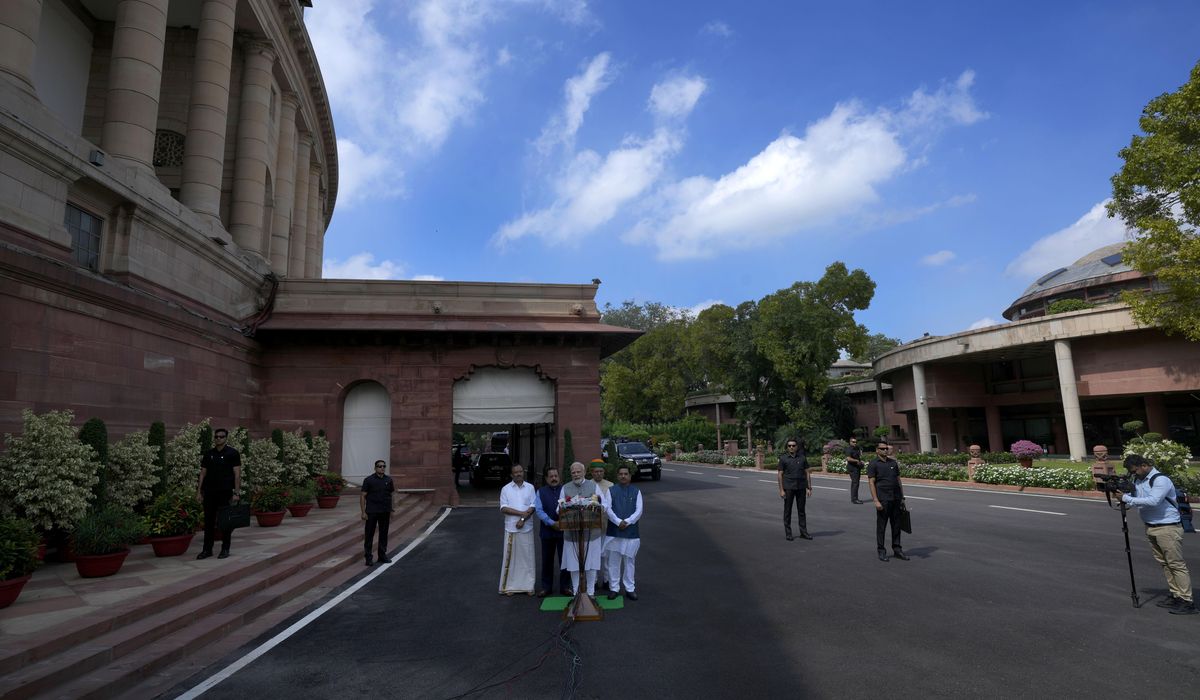 Indian legislators gathered for their final session in the current Parliament building in response to Prime Minister Narendra Modi's call, where he praised India's parliamentary history and the recently concluded Group of 20 summit.
In a rare display of unity, the major opposition parties in May decided to boycott the inauguration of the new Parliament. They criticized it as being extravagant and aimed at supporting Modi's Hindu nationalist ruling party. This party has been in power for nine years and is now seeking a third term in the upcoming elections next year.
The new triangular-shaped building was built at an estimated cost of $120 million. It's part of a $2.8 billion revamp of British-era offices and residences in central New Delhi that will also include blocks of buildings for government ministries and departments, as well as Modi's new private residence. The entire project, called the "Central Vista," is spread over 3.2 kilometers (1.9 miles).
---
---
Speaker Om Birla announced that the legislators will relocate to the new facility on Tuesday.
During his address in the lower house, Modi praised his government's achievement at the G20 summit, where India played a crucial role in bringing together conflicting world powers to reach a consensus on significant global matters. He highlighted India's contribution in ensuring the participation of the African Union in the G20 and also discussed the recent triumph of the lunar mission, where India successfully landed a spacecraft near the southern region of the moon.
Modi stated that India's influence played a crucial role in achieving agreement on the G20 declaration.
Modi additionally discussed the historical significance of Parliament and highlighted key decisions made by his government during its sessions.
The opposition lawmakers criticized the Modi government for not making its parliamentary agenda public when they announced the five-day special session last month. Recently, the government released a "tentative list" which includes four bills, one of them being a controversial measure that is anticipated to alter the process of appointing India's chief election officer.
The new structure is located directly opposite the previous Parliament, which was a circular building created by British architects during the early 1900s. The new building, consisting of four floors, has a combined seating capacity of 1,272 in two chambers, surpassing the previous building by nearly 500 seats.
Copyright © 2023 The Washington Times, LLC.