John Durham to testify before House Judiciary Committee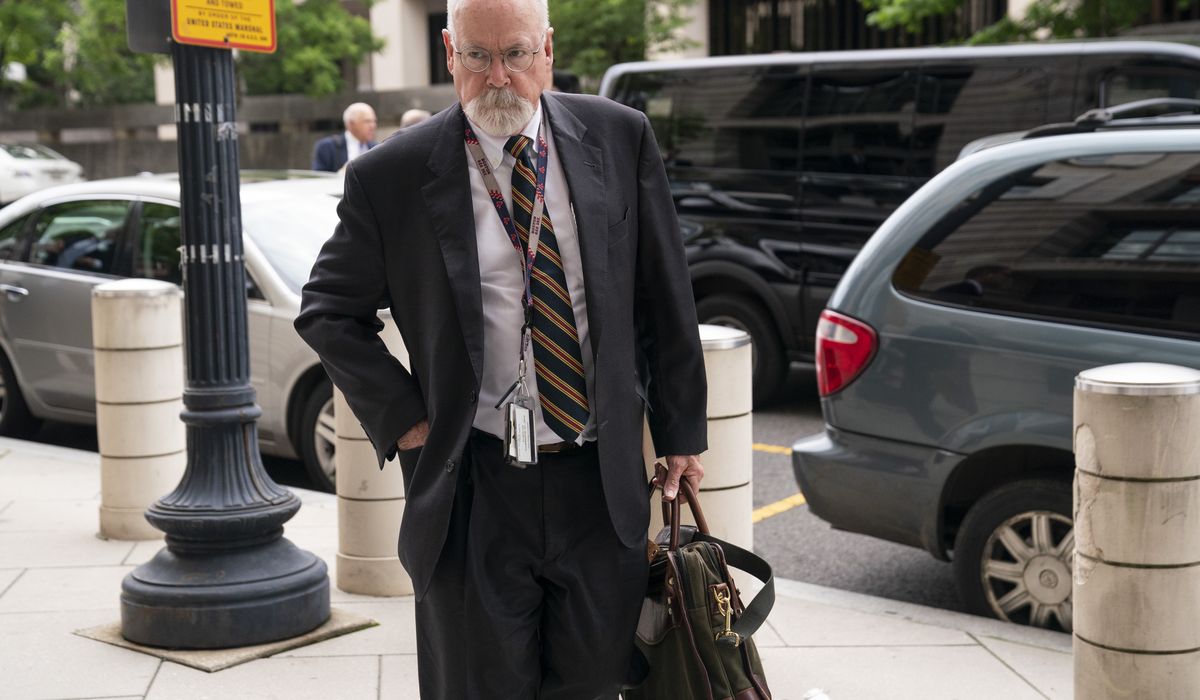 Special counsel John Durham will testify before the House Judiciary Committee on June 21 to discuss his scathing report about the FBI's decision to launch a full investigation into what turned out to be fake ties between President Donald Trump's campaign and Russia during the 2016 election.
Sources confirmed Friday that Mr. Durham's appearance in front of the GOP-led panel will come one day after he testifies before the House Intelligence Committee in a closed-door hearing.
Judiciary Committee Chairman Rep. Jim Jordan, Ohio Republican, invited Mr. Durham to testify within hours of the report's release on May 15.
---
---
"Please be prepared to summarize your testimony with a 10-minute opening statement and to answer questions posed by committee members," Mr. Jordan wrote in a letter to Mr. Durham.
Former Attorney General William P. Barr appointed Mr. Durham to investigate potential misconduct by the FBI in the Trump-Russia collusion probe.
Upon concluding his sprawling, four-year probe, Mr. Durham summarized his findings in a highly critical report of the FBI, but he did not recommend any new criminal charges.
Mr. Durham's 300-page report slammed the bureau and its top officials for disregarding their own rules in attempts to nail Mr. Trump. He concluded that the bureau ignored its guidelines, failed to consider information that countered allegations that the Trump campaign was colluding with Russia and failed to show objectivity.
Mr. Durham said FBI agents were so eager to pursue Mr. Trump that they heralded "seriously flawed information" and abandoned their "own principles regarding objectivity and integrity." Mr. Durham wrote that the FBI's behavior was "seriously deficient" and caused "severe reputational harm."
"Based on the review of Crossfire Hurricane [the FBI's codename for its Trump investigation] and related intelligence activities, we conclude that the [Justice] Department and the FBI failed to uphold their mission of strict fidelity to the law in connection with certain events and activities described in this report," Mr. Durham wrote.
"Again, the FBI's failure to critically analyze the information that ran counter to the narrative of a Trump/Russia collusive relationship exhibited throughout Crossfire Hurricane is extremely troublesome," the report said.