Protesters block highways and roads in Guatemala to demonstrate against the prosecution of the country's president-elect.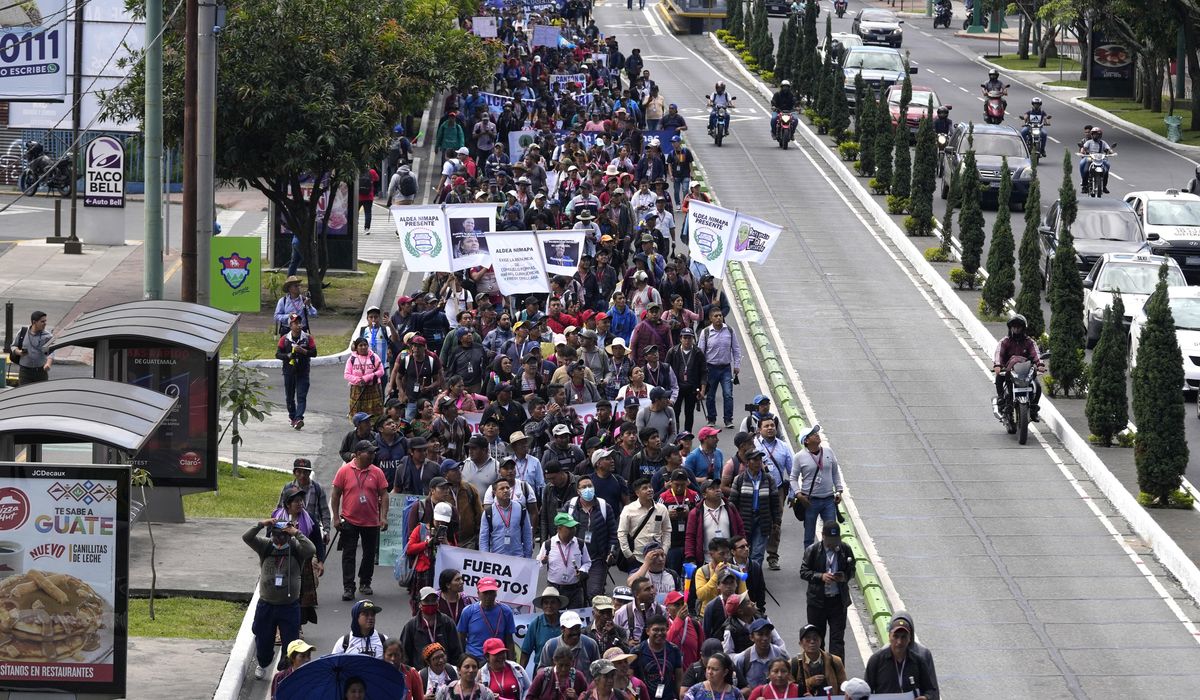 GUATEMALA CITY — Thousands of farmers and Indigenous supporters on Tuesday blocked roads and streets in Guatemala to defend the president-elect as government prosecutors seek to ban his political party.
The Farmworkers' Development Council arranged protests that resulted in approximately 14 blockades on Guatemala's seven primary highways, as well as the obstruction of various streets in Guatemala City.
Protesters are demanding the resignation of prosecutors who have sought to ban the Seed Movement party of president-elect Bernardo Arévalo.
---
---
Arévalo won the Aug. 20 presidential runoff in a landslide, but prosecutors have continued pursuing multiple investigations related to the registration of Seed Movement, and alleged fraud in the election. International observers have said that is not supported by evidence.
Earlier this week, Aleisar Arana, a Xinca ethnic group leader, referred to the prosecutions as an effort to overthrow the government.
Arana stated that the prosecution's coup needs to be halted. Demonstrators vowed to continue protesting until the actions against Arévalo are ceased.
Last week, Arévalo revealed his intention to urge Guatemalans to gather in the streets and demonstrate against attempts to obstruct his presidency before he assumes office. He shared this information in an interview with The Associated Press on Friday.
On Monday, a statement was released by a coalition of academic and rights organizations, emphasizing the need for increased international pressure to ensure that Guatemala upholds the election outcomes.
Arévalo, a progressive lawmaker and academic, shocked Guatemala by making it into the runoff in which he beat former first lady Sandra Torres by more than 20 points.
The attorney general's office has faced significant backlash in Guatemala and internationally for their actions, which seem to be a bold effort to prevent Arévalo from assuming power or undermine his authority. The office claims to be abiding by the law.
This week, officials from the attorney general's office violated Guatemala's electoral law by opening boxes of votes and taking photographs of their contents, which has never been done before.
Arévalo has called for Attorney General Consuelo Porras' resignation and said he would temporarily suspend the process of transition from outgoing President Alejandro Giammattei.
Copyright © 2023 The Washington Times, LLC.