Report: Fired Biden energy official Sam Brinton led D.C.'s Sisters of Perpetual Indulgence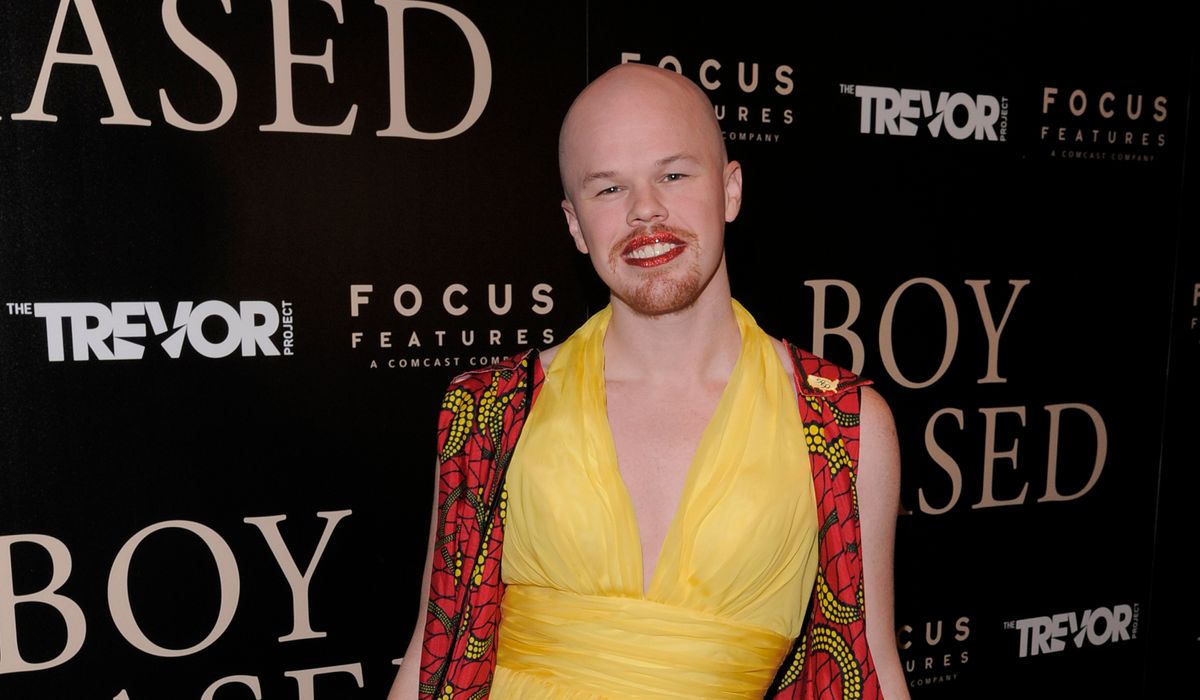 The "nonbinary" person whom President Biden picked to oversee America's nuclear waste had a previous career — as one of the Sisters of Perpetual Indulgence.
Sam Brinton, according to a report Thursday on Fox News, had been the leader of the Washington D.C. chapter of the group of drag-queen "nuns" known for ribald and blasphemous humor.
Citing "tax filings reviewed by Fox News Digital," the network reported that Brinton was the D.C. Sisters' principal officer and went by the nuclear-punning name Sister Ray Dee O'Active.
---
---
Both Brinton and the San Francisco-based "nun" group have been in the headlines recently.
Brinton was arrested as a fugitive from justice in Maryland earlier this month in the third of three airport-luggage thefts after having entered pleas that avoided jail time in two other thefts in Minneapolis and Las Vegas.
The Sisters were invited, then uninvited, then reinvented by the Los Angeles Dodgers to the team's June 16 Pride Night, the flip-flopping resulting from first pressure from Catholics and then pushback from LGBTQ advocacy groups. The "nuns" regularly mock Christianity and the church by, for example, pole-dancing around a cross.
As head of the D.C. Sisters, according to Fox News, Brinton regularly led group events including "bar ministry" gatherings, drag brunches, White House protests and at least one "high heel race."
Sister Ray Dee O'Active, Fox reported, also was at a San Francisco Easter gathering of the Sisters in 2019.
"We're celebrating 40 years of history," Sister Ray Dee O'Active told Mission Local during the event. "For some of us, this is the first time we've ever seen so many sisters in one place, and I think it's the best kind of family reunion."
The Mission Local report's descriptions of the event also mention in passing that children were present at the Sisters' event.
"Behind her, a man with a multi-colored unicorn hat adjusts the purple feather boa around his neck. A boy blocks his face from the sun with his mom's hands, while a group of nearby children inspect their candy-filled Easter eggs," the report read, according to Fox.
Brinton was chosen by the Energy Department last year for the position that oversees nuclear waste policy at the Office of Nuclear Energy. The Biden administration hailed the pick as a pioneering move for nonbinary gender-fluid people but Brinton was quickly dropped after the luggage-theft charges surfaced.
Fox News contributor Joe Concha, commenting on the story during the network's prime-time broadcast, called Brinton's involvement with the Sisters "one of the least surprising revelations you'll ever hear."
He and host Rachel Campos Duffy each wondered aloud how leading a Sisters of Perpetual Indulgence chapter could have been passed over when Brinton underwent a background check for the nuclear-waste job.