Speaker McCarthy is vexed as the Freedom Caucus obstructs the defense spending bill.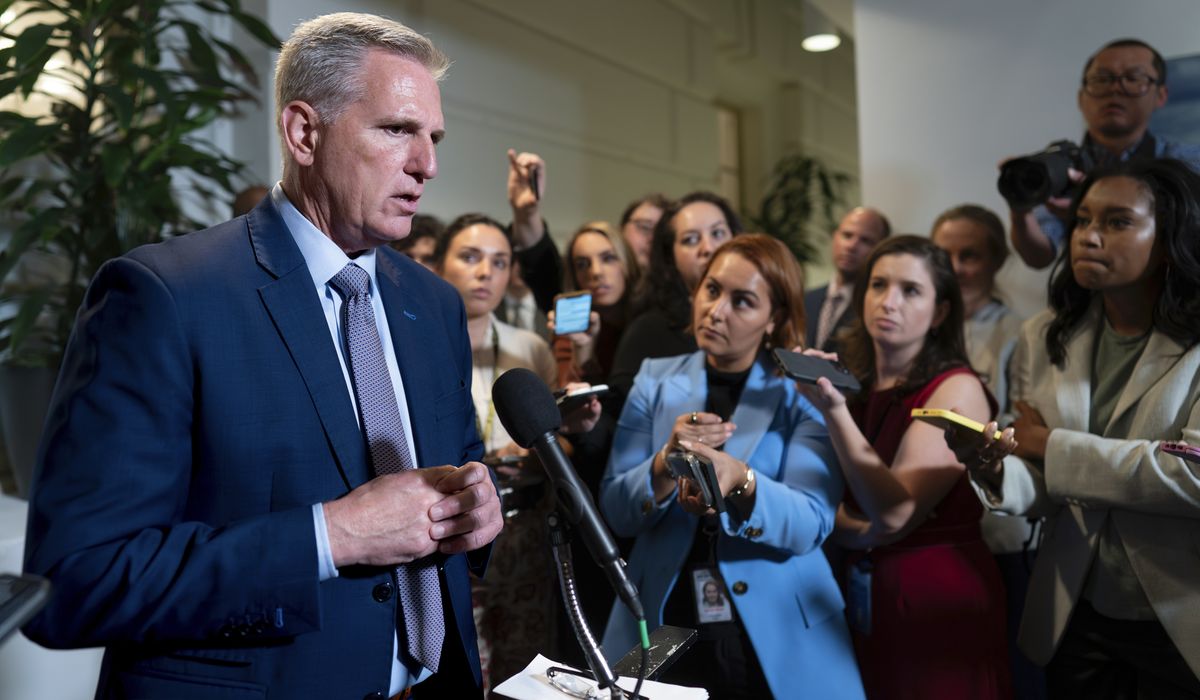 On Tuesday, a faction of House Republicans prevented the advancement of the yearly defense spending bill, causing Speaker Kevin McCarthy to face yet another setback.
The Department of Defense spending measure was not passed by the House in a vote of 212-214, as five members of the House Freedom Caucus voted against the bill along with all Democrats.
The GOP defections blocked what should be a layup for Republicans and underscored the bitter divide that is pushing Congress toward a partial government shutdown on Sept. 30.
---
---
Last week, Mr. McCarthy withdrew the identical bill from being voted on due to concerns about its insufficient support.
The government has only approved one out of the 12 yearly spending bills required to maintain its operations.
Mr. McCarthy, a Republican from California, is facing another obstacle as he attempts to secure enough votes for a temporary spending resolution to prevent a government shutdown after September 30. This resolution would provide lawmakers with additional time to discuss and negotiate a funding bill for the entire year.