The Department of Homeland Security (DHS) is currently segregating migrant parents from their children within Border Patrol facilities.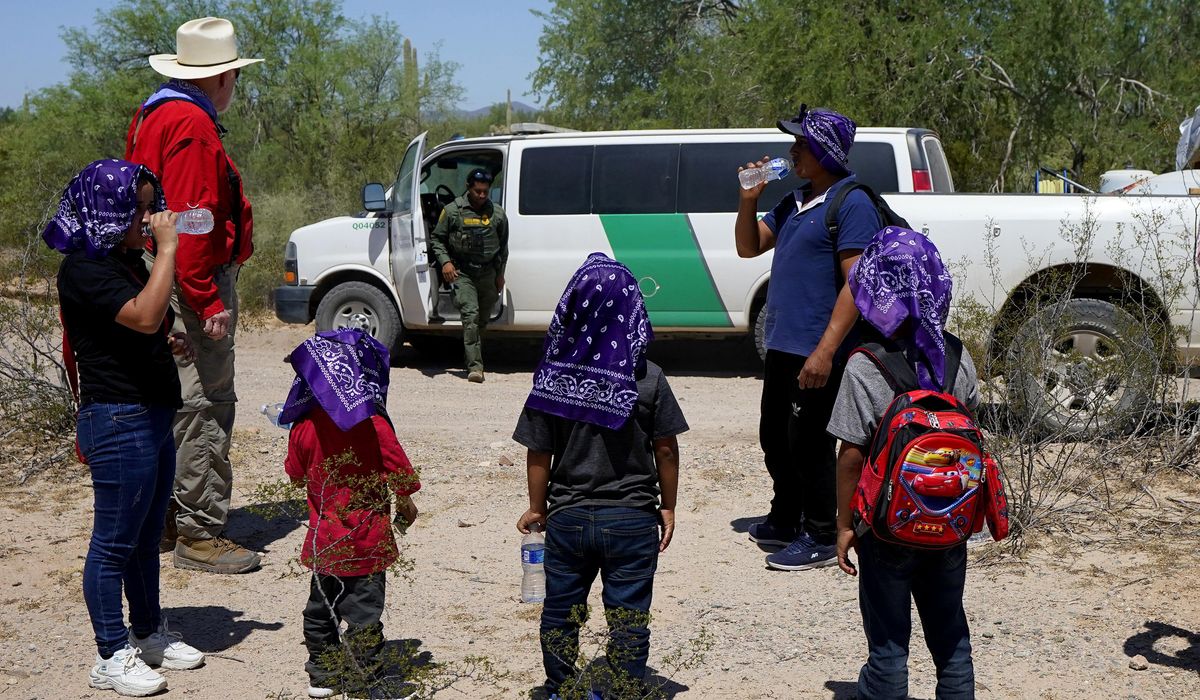 The Department of Homeland Security is currently separating children from their families at Border Patrol facilities in Texas due to the excessive number of migrants, making it difficult to provide accommodation for everyone.
Children as young as 8 years old, who should be detained with their parents, are being placed in cells designated for unaccompanied children, as reported by a court-appointed monitor responsible for overseeing border detention. The monitor also mentioned the possibility of children younger than 8 being separated.
Dr. Paul H. Wise, the observer, stated that the outcome constitutes an additional distress experienced by children who have recently endured a perilous voyage in order to arrive in the United States.
---
---
Dr. Wise reported to Judge Dolly M. Gee that interviews conducted with children in this age range showed that they experienced intense emotional distress as a result of being separated. This distress was evident through their continuous crying and feeling disoriented. The main cause of their distress was the uncertainty surrounding the whereabouts of their parents and whether they would be reunited with them, and if so, when it would happen.
The speaker did not provide specific figures regarding the number of separated children. However, they mentioned that the situation is severe enough to undermine the progress made by CBP in enhancing conditions for children at border facilities over the past year.
"He stated that despite the efforts made to offer care that considers the impact of trauma and create a welcoming environment for children, these measures have become insignificant for those who have been separated from their parents while under custody."
Homeland Security has faced sensitivity regarding family separation since the Trump administration. In an attempt to curb the influx of migrant families, the government began prosecuting parents for illegal entry, a minor offense. However, due to the absence of family detention centers within the criminal justice system, the children were separated from their parents and placed under the supervision of Health and Human Services.
However, after the parents' criminal cases were resolved, typically within a few days through a guilty plea resulting in time served, the government lacked the means to bring the families back together. Numerous children were consequently separated.
The families are brought together at the same facility and reunited after they depart, according to the special monitor, making the current border situation distinct.
However, due to the increase in migrants, it is common for them to be frequently separated during their time in holding cells, resulting in children being placed in rooms designated for minors only.
I did not receive a response from Homeland Security regarding this story. Similarly, the lawyer representing the children before Judge Gee did not respond either.
Judge Gee is responsible for supervising the Flores Settlement, an agreement that has been in place for many years and outlines guidelines for the treatment of undocumented immigrant children.
The original agreement solely pertained to Unaccompanied Alien Children, referring to individuals who arrived at the border without their parents and are considered the most vulnerable individuals in the immigration discussion.
In 2015, Judge Gee extended the settlement to include children who arrived with their parents. This decision, which placed a time restriction on family detention and resulted in catch-and-release, played a significant role in triggering the surge of families that has disrupted the typical immigration trends since 2016.
Judge Gee was established as the authority on detention conditions, and she has mandated regular monitoring of events, which includes reports from Dr. Wise.
In his recently submitted report, several other discoveries were made, including:
The migrants did not receive an adequate number of sleeping mats from CBP.
In June and July, border facilities detained numerous children for over 72 hours. Among them, sixteen children were held for more than two weeks, including one who arrived without any accompanying adults.
During the initial phase of the review period, CBP relocated its facilities in south Texas, resulting in a shortage of available spaces, especially for fathers accompanied by their children.
Children between the ages of 2 and 5 were being provided with meals intended for adults.
The monitor mentioned that CBP has been enlarging its "caregiver" initiative to assist in keeping the children engaged, and the children expressed feeling secure in the facilities.
These advancements signify progress compared to previous times and contribute to reducing the emotional distress experienced by children during their journey and arrests.
However, the monitor stated that the separations negate a significant portion of the positive efforts.
Dr. Wise stated that none of the measures CBP has taken in the past year, which are aimed at addressing trauma, can mitigate the harmful consequences of separating a child from their parent while in a CBP facility.
Dr. Wise also emphasized the need for CBP to enhance their medical decision-making when providing care to children in border facilities.
He pointed to the death in May of Anadith Reyes Alvarez, 8, from Panama. She had been held for nine days along with her family in Harlingen, Texas, and had sickle cell anemia and other conditions.
Anadith was afflicted with the flu, and despite her mother's persistent efforts, she was denied treatment.
The girl's case was examined in a study, and according to the Associated Press, it was determined that her death could have been prevented. The study attributed her tragic outcome to the nurse's negligence in not seeking medical attention for her symptoms and making poor decisions.