The first hearing for impeachment has been scheduled by the House for September 28th.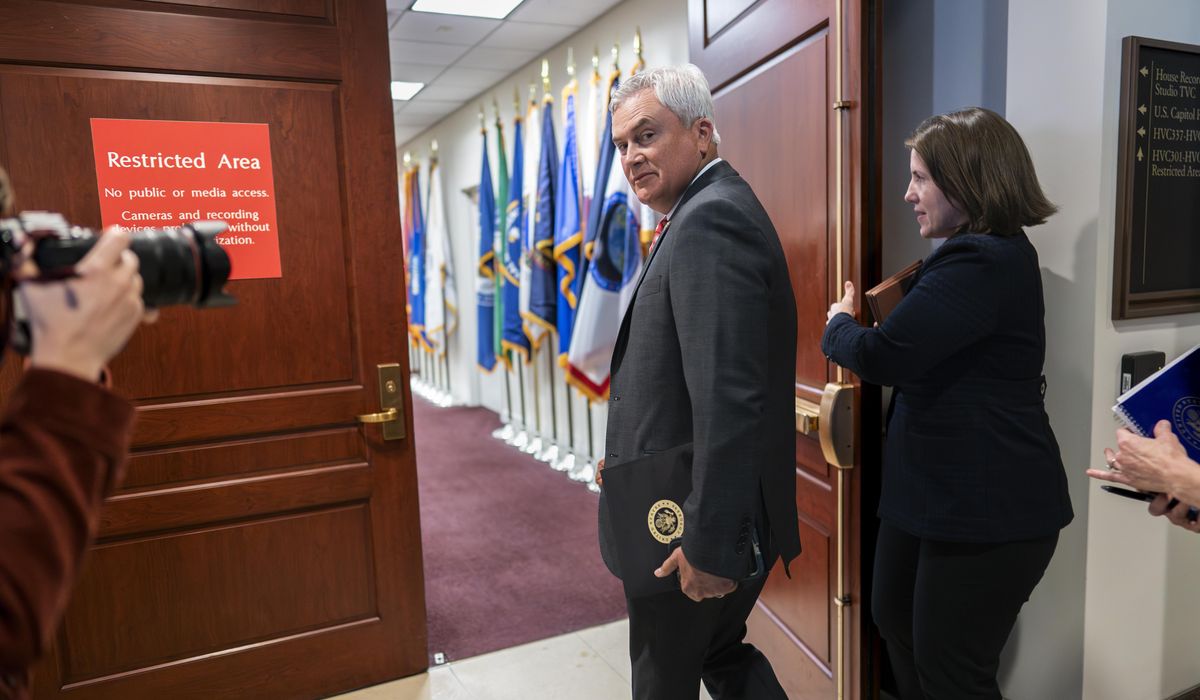 Republicans announced on Tuesday that the first hearing of President Biden's impeachment inquiry will be held by the House on September 28th.
House Oversight and Accountability Committee Chairman James Comer, a Kentucky Republican whose panel will lead the probe, said the hearing will provide an overview of the evidence lawmakers have gathered so far that they believe shows Mr. Biden used the office of the vice president to help son Hunter Biden secure lucrative foreign business deals.
Mr. Comer made an announcement about the upcoming hearing, during which he plans to request Biden family financial records through subpoenas, marking the first instance of such a request.
---
---
"The focus of the hearing will be on the constitutional and legal aspects related to the President's participation in acts of corruption and misuse of public office," stated a representative of the panel to The Washington Times.
Mr. Comer intends to issue a subpoena for the personal and business bank records of Hunter Biden and James Biden, Mr. Biden's younger brother, potentially within the upcoming week.
Both Hunter Biden and James Biden used their connection to former Vice President Biden to secure lucrative business deals, resulting in significant financial gains for them.
Mr. Biden's father stated that he had no involvement in any of those deals, and there is no direct evidence in the form of financial records or witness testimony linking him to the transactions.
However, House investigators have collected statements and other proof indicating that Mr. Biden participated in or visited Hunter Biden's business meetings, and James Biden promoted his influential brother to potential business associates, as recorded in court documents.
The Oversight panel has documented $20 million in payments made to members of the Biden family and their associates. These payments were received as a result of business agreements with associates in China, Russia, Ukraine, and other nations.