The jury selection in Florida might work in favor of Trump in the case involving classified documents.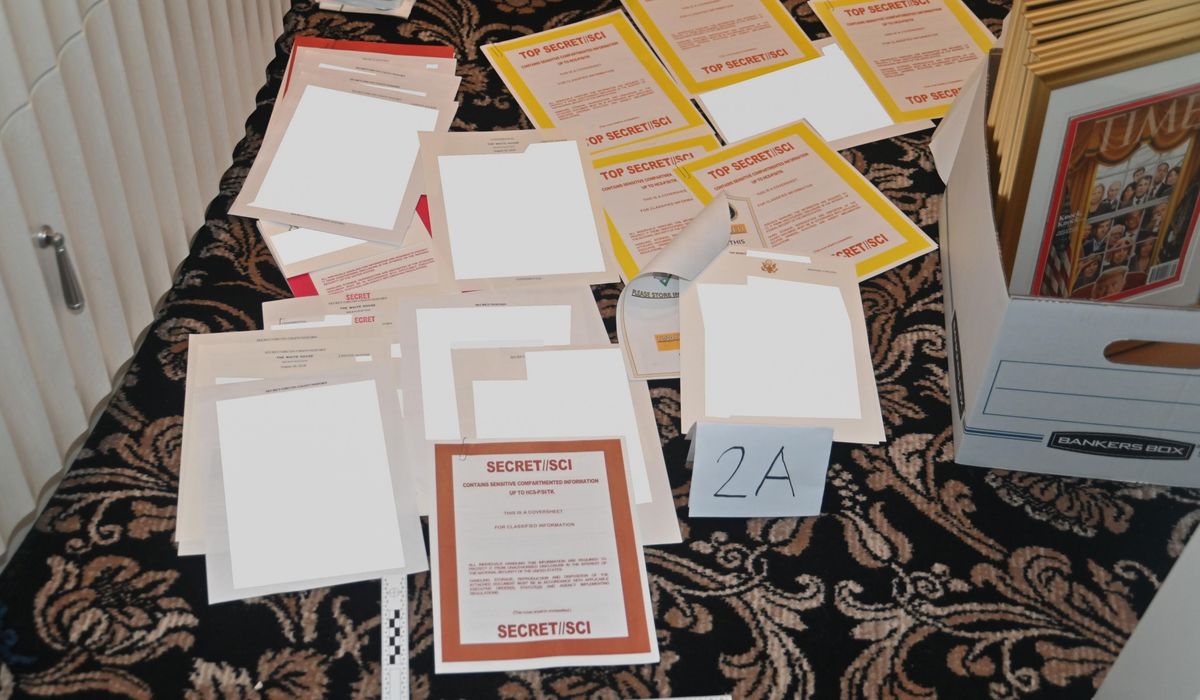 MIAMI (AP) — The classified documents indictment of Donald Trump would seem, on paper at least, to be the most straightforward of the four criminal cases the former president is facing.
Federal prosecutors have claimed that Trump kept numerous classified files in his office and storage room, proudly displaying one document to guests that he admitted was "secret." According to the indictment, Trump's own lawyer stated that he was instructed by Trump to deceive investigators seeking the return of these documents. Additionally, prosecutors have gained the assistance of a Mar-a-Lago employee who alleges that the former president inquired about erasing surveillance footage at the Palm Beach property.
However, the journey to securing a conviction is not straightforward, especially considering that the trial will take place in a Florida courthouse where the jury pool is likely to consist of individuals from a conservative-leaning region that supported Trump in the 2020 election. These inherent demographics could pose a challenge for prosecutors, even with the evidence they have, highlighting the difficulty of separating legal matters from political influences in a trial involving a former president who is aiming to regain the presidency.
---
---
Richard Kibbey, a criminal defense attorney in Stuart, Florida, belonging to the Fort Pierce district where the jury pool will be selected from, stated that the likelihood of finding sympathetic jurors increases as the counties become more conservative.
According to him, finding completely unbiased jurors will be extremely challenging due to the current political climate. Jurors are likely to bring their own prejudices into the courtroom.
If the trial location remains unchanged and the date is not postponed, it is scheduled to begin in Fort Pierce next May. The trial will be presided over by U.S. District Judge Aileen Cannon, who was appointed by Trump. Judge Cannon faced criticism last year when she granted a request from the Trump team to appoint an independent arbiter to review the classified documents seized from Mar-a-Lago. However, this decision was later overturned by a unanimous three-judge appeals panel.
For months, a grand jury in Washington had been hearing testimony in the case, leading to expectations that any charges against Trump would be brought there. Instead, the indictment wound up being filed in the Southern District of Florida, enabling special counsel Jack Smith's team to avoid any protracted fights with Trump's lawyers over the appropriate venue for the case but creating the potential for a less desirable jury pool, at least politically.
The purpose of the jury selection process is to eliminate any personal or biased opinions that could influence the case, and jurors are instructed to base their decisions solely on the evidence presented. However, in a federal court system where convictions greatly outnumber acquittals, both defense lawyers and prosecutors may still try to gain an advantage through jury selection.
"I cannot reword."
"I cannot reword"
Due to its extensive geographical area, the district possesses five courthouses located in Key West, Miami, Fort Lauderdale, West Palm Beach, and Fort Pierce. The indictment was specifically filed in West Palm, which is the nearest city with a courthouse to Mar-a-Lago.
The clerk's office informed The Associated Press via email that Cannon, who is based in Fort Pierce, was randomly assigned to hear cases in both Fort Pierce and West Palm.
However, a trial of this magnitude, accompanied by a flood of media coverage, could strain the capacity of a courthouse and region that are not as familiar with high-profile events as Miami, for example.
"I cannot reword."
The jurors selected for trials in Fort Pierce are chosen from five counties as outlined in the jury plan for the Southern District of Florida. These counties include St. Lucie, Martin, Indian River, Okeechobee, and Highlands.
Trump won each of those counties. His victory margin was particularly wide in Okeechobee, where he won with 71.8% of the votes. In St. Lucie, home to Fort Pierce, he won by only 50.4%, but Republicans have continued to gain ground there, and Florida Gov. Ron DeSantis was reelected last year with more than 59% of the vote there.
That dynamic stands apart from the more heavily Democratic cities – New York, Washington and Atlanta – where Trump also faces charges. Trump lawyers tried unsuccessfully to force the recusal of the judge in the New York case and have turned to the same tactic in Washington, saying that judge, Tanya Chutkan, has made public comments that cast doubt on her ability to be fair. The request is pending.
The lawyers involved in the Washington case have criticized the indictment as unique and filled with complex constitutional issues. They have indicated that they will use arguments related to the First Amendment and presidential immunity. The defense team in Florida, which was restructured following the indictment, has not yet disclosed their defenses publicly.
However, even though jury selection is crucial and both sides will rely on it to choose the most favorable panel for their cases, the ultimate verdict may ultimately depend on which team presents the strongest evidence and arguments.
Richard Serafini, a former Justice Department official and defense lawyer from Florida, believes that although the defendant is well-known, the majority of individuals do not solely rely on politics when making significant choices.
___
Tucker reported from Washington.
Copyright © 2023 The Washington Times, LLC.