Ukraine has lodged a complaint with the World Trade Organization (WTO) regarding the prohibition imposed by Hungary, Poland, and Slovakia on its food exports.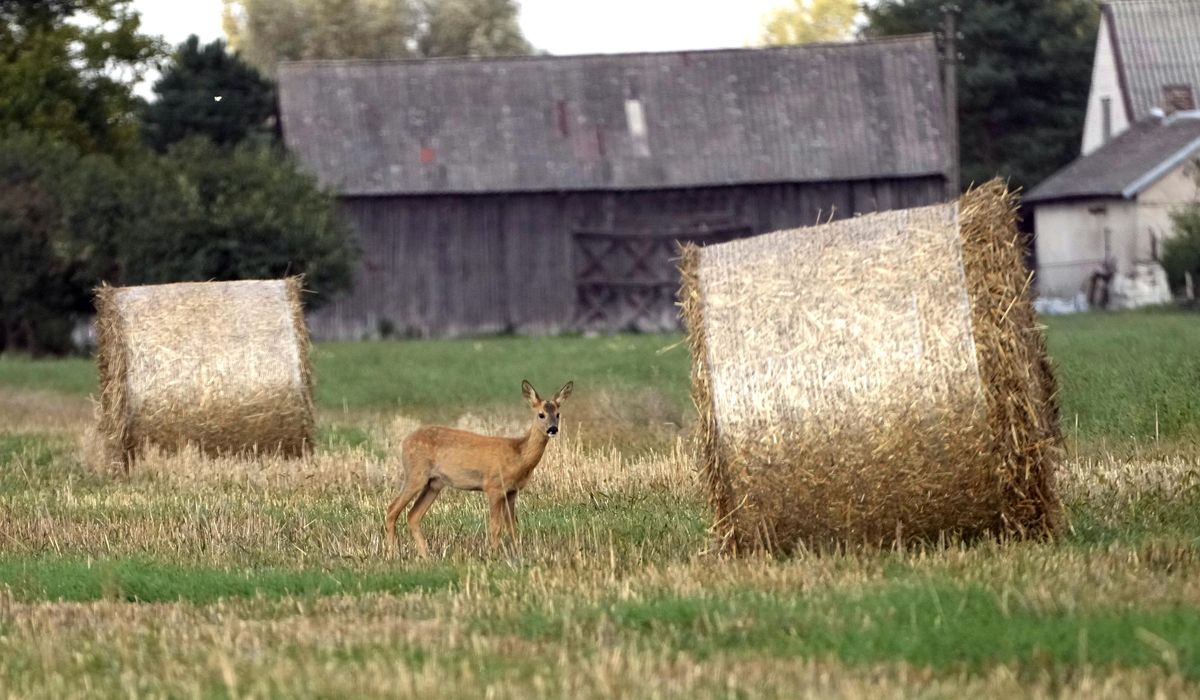 On Tuesday, Ukrainian Prime Minister Denys Shmyhal announced that Ukraine will be submitting a complaint to the World Trade Organization regarding the prohibition of grain and other food items from entering Hungary, Poland, and Slovakia due to the ongoing conflict in Ukraine.
It heightens a political showdown pitting farmer against farmer and widens a rift between Ukraine, a major global food supplier, and three members of the European Union, which has been a pivotal backer of Kyiv as it works to fight off Russia's invasion.
Poland, Hungary, Slovakia, and Croatia recently diverged from the rest of the EU by imposing restrictions on the import of Ukrainian food to their domestic markets. However, they will still permit the transit of these products through their borders to regions where there is a significant need for sustenance.
---
---
The four countries, two of which have elections within the coming weeks, say the bans are needed to protect their farmers from a supply glut that drives down local prices and hurts livelihoods. They took the step after the EU last week lifted restrictions on Ukraine's exports to five member states, including Romania and Bulgaria.
The government of Bulgaria has decided to lift the ban on imports from Ukraine. They claim that the ban led to an increase in food prices, which in turn caused farmers across the country to protest on Monday.
But Croatia piled on, with Prime Minister Andrej Plenkovic saying it won't import Ukrainian grain that "is cheaper than ours, which would mean our farmers are in trouble," according to the state HINA news agency. Recently, Croatia has offered its Adriatic Sea ports for the export of Ukrainian grain to other countries.
The prime minister of Ukraine criticized the actions as "unfriendly" and declared an inquiry into potential discriminatory practices.
However, Shmyhal also suggested a potential "compromise scenario" to regulate the export of four categories of agricultural goods, with the goal of preventing market imbalances in neighboring nations. The prohibited items under the EU ban included wheat, corn, rapeseed, and sunflower seeds.
The current situation is already causing division among EU member nations, as governments are trying to win the support of farmers in upcoming parliamentary elections in Slovakia and Poland.
"I cannot reword"
Jozef Bires, the agriculture minister of Slovakia, stated that Ukraine lacks a valid legal foundation for its WTO complaint.
Poland's minister for European Union affairs, Szymon Szynkowski vel Sek, told the news agency PAP on Tuesday that Ukraine was hurting itself with the WTO move. He cautioned that without public backing for Ukraine, "it will be difficult for us to continue supporting Ukraine in the same way we have been doing so far."
Poland has shown strong support for Ukraine in its conflict with Russia. The country has welcomed numerous Ukrainian refugees and played a significant role in facilitating the transportation of weapons and humanitarian aid.
German Agriculture Minister Cem Özdemir on Monday criticized the countries' show of "part-time solidarity" with Ukraine, saying it needed all the help it could get and that Russian President Vladimir Putin was the "only one" who benefits from EU discord.
Meanwhile, Ukraine was getting ready to take retaliatory actions.
During an interview with Poland's Rzeczpospolita newspaper on Tuesday, Taras Kachka, the deputy trade minister of Ukraine, expressed his country's lack of optimism in reaching an agreement with Poland. He mentioned that Ukraine plans to implement a ban on Polish agricultural products such as onions, tomatoes, cabbage, and apples in the coming days.
The standoff comes as agriculture-dependent Ukraine has been struggling to get its products to world markets and keep its beleaguered farmers – whose fields have been hit with Russian missiles – afloat economically.
In July, Russia withdrew from an agreement facilitated by the United Nations that permitted Ukraine to transport grain securely via the Black Sea. Consequently, Ukraine has increasingly relied on routes across Europe as the main method to export various commodities like wheat, barley, corn, vegetable oil, and others to countries in need of such resources.
Shmyhal warned the three countries that "further blocking our agricultural exports by neighboring countries will harm the Ukrainian economy, finances, tax revenues and jobs. Such a blockade will also play into Russia's plan to create another global food crisis."
Ukraine in recent days has been pushing ahead with limited exports through its own maritime channel despite the risk of attack. Infrastructure Minister Oleksandr Kubrakov wrote Tuesday on Facebook that a vessel carrying 3,000 tons of Ukrainian grain left the port of Chornomorsk on its way across the Black Sea.
The WTO headquarters in Geneva acknowledged that they received a formal request from Ukraine on Monday. Ukraine requested "consultations" with Hungary, Poland, and Slovakia regarding the issue. This request initiates a 60-day period of discussions. If these talks do not yield successful results, Ukraine may proceed to request the intervention of a panel of adjudicators.
The World Trade Organization (WTO) has traditionally served as the primary platform for nations to settle trade disputes. However, the United States has hindered the selection of fresh judges for its appeals court, rendering it incapable of handling new cases. The U.S. argues that the appellate body has exceeded its jurisdiction in trade-related issues.
Due to the deadlock, certain nations, including members of the European Union, have opted for an alternative mechanism for resolving disputes. This process has the potential to provide a conclusive decision regarding the Ukrainian case.
___
This report was contributed to by Novikov in Kyiv, Ukraine, as well as Associated Press reporters Scislowska and Gera in Warsaw, Poland; Janicek in Prague; and Stojanovic in Belgrade, Serbia.
Copyright © 2023 The Washington Times, LLC.