Vivek Ramaswamy alleges that Trump failed to fulfill his promise of repealing Obamacare.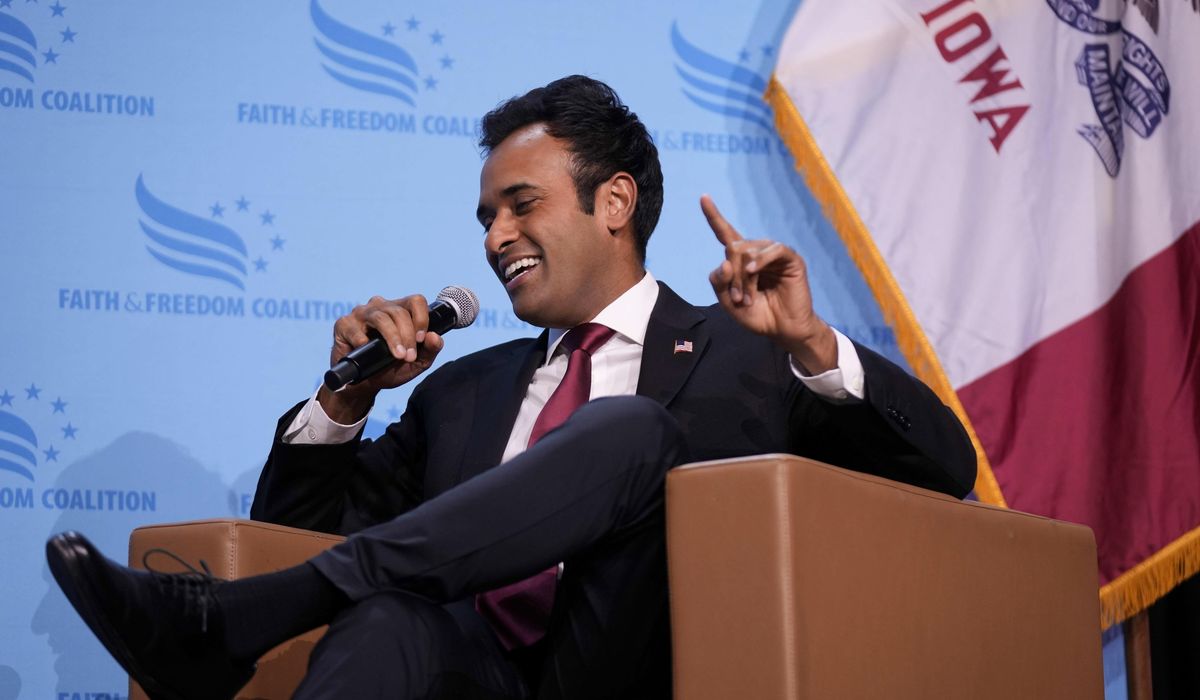 Vivek Ramaswamy, a Republican candidate for president, criticized former President Donald Trump on Thursday for his inability to dismantle and substitute the healthcare reform supported by his predecessor, President Barack Obama.
"I will never be someone who makes false commitments," stated Ramaswamy during an event in a Columbus, Ohio suburb. "Donald Trump, a friend of mine, made a promise to repeal and replace Obamacare. However, after eight years, did it actually occur? No, it did not. This promise becomes false when it relies on Congress."
It was a rare dig at Trump by Ramaswamy, a 38-year-old businessman who is a fierce defender of the former president even while running against him for the 2024 Republican nomination. Ramaswamy has referred to Trump as the best president of the 21st century and at times has drawn criticism from other campaigns for his praise of Trump.
---
---
Ramaswamy is one of the candidates who are currently behind Trump and generally lagging behind Florida Gov. Ron DeSantis in national polls.
According to certain surveys, he is showing a slightly stronger performance compared to the other candidates and currently holds the third position. A recent poll conducted by Fox News even hinted that Ramaswamy might be catching up to DeSantis, who is in second place. However, other polls indicate that he is still closely trailing behind both Trump and DeSantis.
He delivered a presentation outlining his ideas for the United States to decrease its reliance on China by decreasing imports of pharmaceuticals and industrial materials from the country, while simultaneously increasing trade with reliable partner nations.
Despite rising tensions between Washington and Beijing, the world's two largest economies are deeply intertwined and any so-called "decoupling" would require a major restructuring of many U.S. industries.
When questioned about tax policy, Ramaswamy criticized Trump for his approach to Obamacare. He expressed his belief that numerous presidents tend to prioritize legislative issues, which often leads to errors.
During the initial GOP debate, which Trump decided not to attend, Ramaswamy made a promise to grant pardon to the ex-president if the opportunity arose and praised him as the most exceptional leader of the 21st century. In a recent interview with ABC's "This Week," Ramaswamy expressed his belief that Trump had not committed any unlawful acts when questioned about the events of January 6, 2021, including the insurrection, and the discovery of classified documents at his residence in Florida.
The request for comment from the Trump campaign went unanswered at the time.
___
Gomez Licon reported from Miami. Associated Press writer Linley Sanders in Washington contributed to this report.
Copyright © 2023 The Washington Times, LLC.