When Merrick Garland appears before the House Judiciary Committee, there are five crucial questions that he needs to address.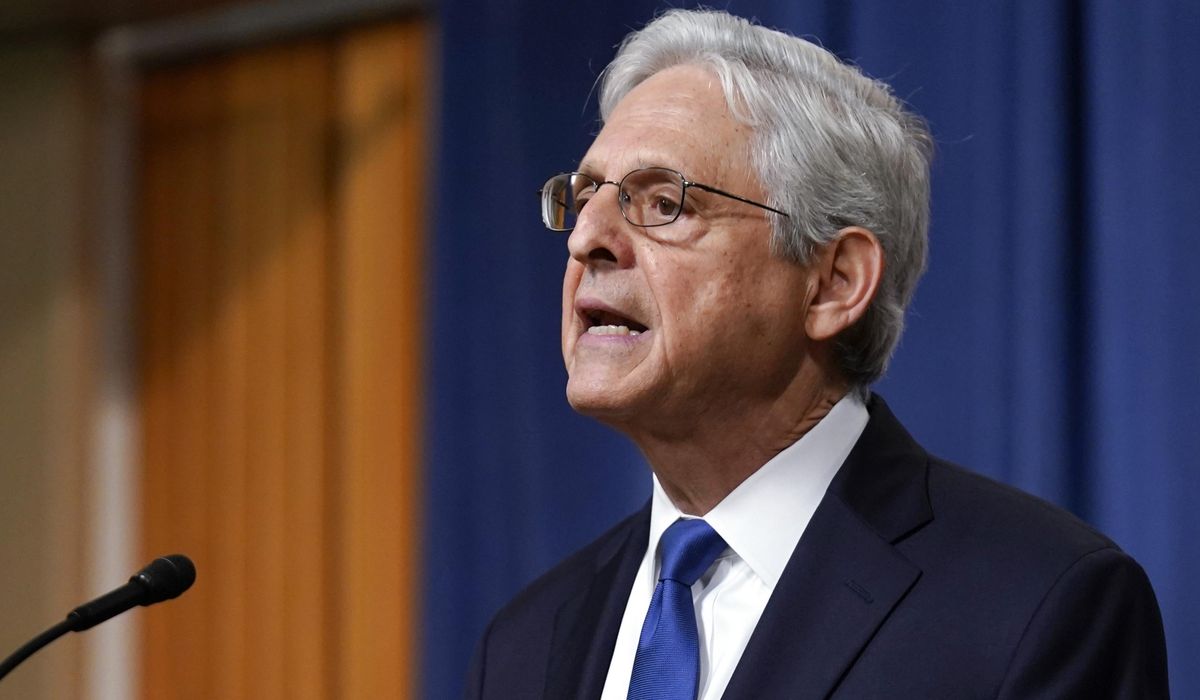 Attorney General Merrick Garland will face questioning from a House committee on Wednesday. The hearing will be led by Judiciary Committee Chairman Jim Jordan, who is known for being one of Garland's strongest critics.
This will be Mr. Garland's initial appearance before the Judiciary Committee since Republicans gained control in January. His first appearance before the panel, which is now led by the GOP, comes after the initiation of an impeachment inquiry into President Biden on September 12th. The inquiry focuses on allegations of his involvement in influence peddling related to his son's foreign business dealings.
Mr. Garland is expected to answer numerous inquiries from both Republicans and Democrats, some of which will align with the impeachment investigation conducted by the Oversight and Accountability panel. This panel intends to commence its initial hearing on September 28.
---
---
Below are some of the most challenging inquiries that Mr. Garland should be prepared to respond to on Wednesday.
Did he inform David Weiss about his power as Delaware's U.S. attorney to prosecute Hunter Biden, President Biden's son, for tax fraud and gun crimes in the department's investigation? Was he aware of the potential plea agreement that would have granted him complete immunity?
In a March hearing, Mr. Garland informed Senate lawmakers that Mr. Weiss possesses complete power to initiate legal actions against Hunter Biden in any location.
It contradicts IRS whistleblower Gary Shapley's notes from an Oct. 7, 2022 meeting with Mr. Weiss, in which he said Mr. Weiss told FBI and IRS officials "he is not the deciding person" on whether to charge the president's son.
The Justice Department presented Hunter Biden with various plea offers to resolve the case, and at one stage, they were discussing a potential agreement where the president's son would not face any charges.
Should former President Trump face imprisonment if he is found guilty of the charges he is currently facing in two federal criminal cases?
Special counsel Jack Smith has levied more than 40 criminal charges against Mr. Trump, 77, over his possession and handling of classified government materials and for his actions following the 2020 presidential election. The charges carry sentences that add up to 175 years in prison for Mr. Trump, who is the likely 2024 Republican presidential nominee.
What is the current progress of Special Counsel Robert Hur's inquiry into President Biden's possession of classified documents during his time as Vice President and as a U.S. Senator from Delaware?
Mr. Garland appointed Mr. Hur special counsel on Jan. 12 to investigate Mr. Biden's handling of dozens of boxes of documents that included classified records found. The documents were found at his think tank in Washington and at his home in Wilmington, Delaware.
Mr. Biden recently said there are no plans for him to speak to Mr. Hur as part of the investigation and Mr. Hur has not signaled a timetable for completing the investigation.
Mr. Hur's probe is moving much slower than the Justice Department's investigation of Mr. Trump's classified documents. Mr. Garland appointed Jack Smith special counsel in November 2022 to investigate the Trump case. Mr. Smith concluded his investigation and indicted Mr. Trump in June.
What measures is the Justice Department implementing to address the significant backlog in immigration courts that has contributed to the catch-and-release policy of the Biden administration?
Mr. Jordan, Ohio Republican, has been unable to obtain information from the Justice Department on how it has been running the immigration courts and the administration's refusal to pursue immigration cases.
As of March, the Executive Office of Immigration Review, under the management of the Justice Department, had accumulated a backlog of almost 2 million cases. This number has increased from around 1.3 million cases by the end of 2020. The backlog is happening at the same time as a significant increase in migration from Mexico, leading to the release of numerous migrants. This influx has affected not only Texas and Arizona but also New York City and other localities, putting a strain on schools and government services.
What measures is the Justice Department implementing to address the significant increase in crime in the capital of the country?
Congressional staffers were recently advised to be cautious while using public transportation or walking in the city due to the increasing frequency of carjackings, robberies, and murders.
So far this year, there have been 148 murders in the city in 2022, and the number of murders has increased to 191.
House Republicans are holding U.S. Attorney for the District of Columbia Matthew Graves responsible for the increase in crime. They allege that Graves has consistently failed to prosecute criminals and has permitted the release of dangerous offenders.