Zelenskyy makes his first visit to Canada since the war began, aiming to strengthen support for Ukraine.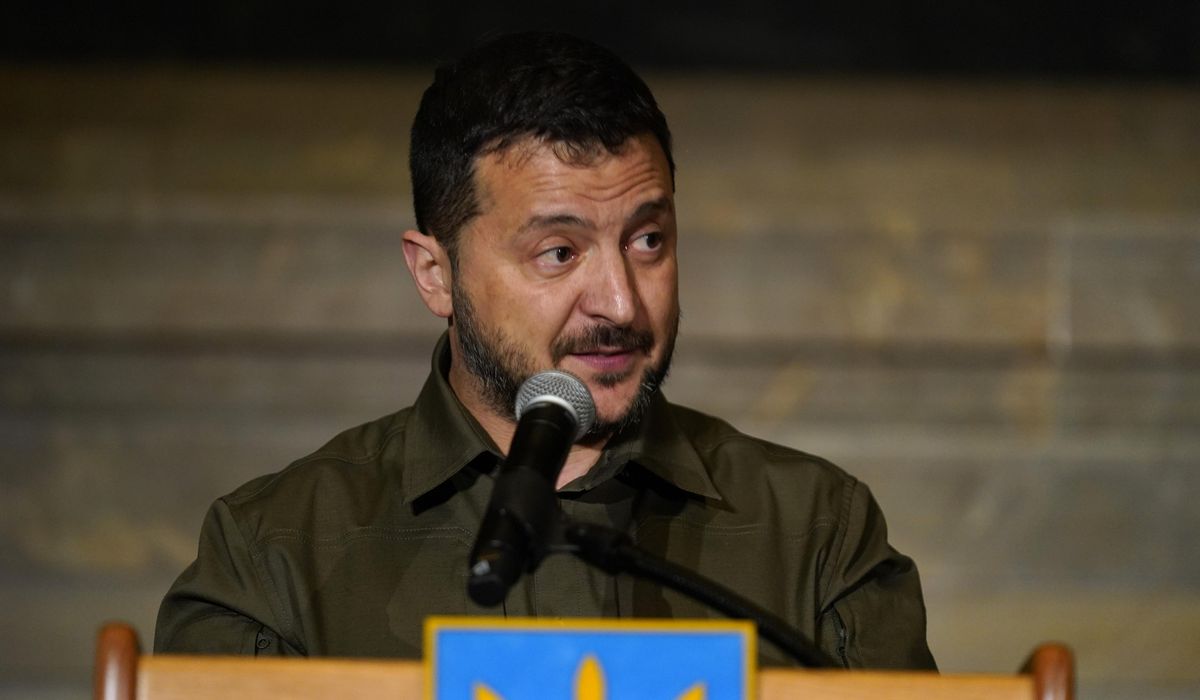 TORONTO — Ukrainian President Volodymyr Zelenskyy will address the Canadian Parliament on Friday as he continues his efforts to shore up support from Western allies for Ukraine's war against the Russian invasion.
According to Prime Minister Justin Trudeau's office, Zelenskyy reached Ottawa's airport on Thursday evening following his meetings with U.S. President Joe Biden and lawmakers in Washington.
Trudeau welcomed Zelenskyy and is scheduled to address Parliament in Ottawa on Friday.
---
---
This marks Zelenskyy's initial trip to Canada following Russia's invasion of Ukraine in February 2022. Prior to this, he delivered a virtual address to the Canadian Parliament when the conflict began.
Zelenskyy and Trudeau are scheduled to go from Ottawa to Toronto to meet with the local Ukrainian community. Canada is home to about 1.4 million people of Ukrainian descent, close to 4% of the population.
After visiting the United Nations and the White House, the Ukrainian president is embarking on the journey.
Bob Rae, Canada's ambassador to the United Nations, emphasized the significance of Zelenskyy witnessing the level of support that Canada provides to Ukraine during the war.
Rae stated that they have provided significant assistance to him and are committed to further support the Ukrainian people.
Canada has provided more than $8.9 billion Canadian (US$6.6 billion) in support to Ukraine in what Trudeau's government calls the highest per-capita direct financial support to Ukraine in the Group of 7 industrial nations.
Since the war began, over 175,000 individuals from Ukraine have immigrated to Canada, and an additional 700,000 have been granted permission to relocate temporarily through a supportive initiative. This program offers a three-year open work permit, providing opportunities for permanent residency and citizenship.
Zelenskyy is being questioned in Washington regarding the continuous financial support from the United States, which has been crucial in sustaining his troops during the ongoing conflict with Russian forces.
Ukrainian troops are struggling to take back territory that Russia gained over the past year. Their progress in the next month or so before the rains come and the ground turns to mud could be critical in rousing additional global support over the winter.
In 2019, Zelenskyy embarked on his inaugural trip to Canada as an official visit.
Copyright © 2023 The Washington Times, LLC.